Turisme Alta Ribagorça El Pont de Suert, La Vall de Boí,…
Avinguda de Victoriano Muñoz, 48, Baixos, El Pont de Suert
Contact
pturisme@ccar.ddl.net
Alta Ribagorça is a Pyrenean region divided into three municipalities: El Pont de Suert, Vall de Boí and Vilaller.
We find the characteristic features of a high mountain territory. High peaks and valleys. Rivers of vigorous flow and lakes. Meadows and forests. Romanesque and traditions. Natural products and good cuisine. Skiing and adventure sports... in short, a region that has managed to preserve the best that it has inherited over the centuries and that has made it a special destination for our visitors.
However, all this is complemented by a wide range of activities and companies that offer their services along with the excellent hotel offer, both in terms of restaurants and places to stay.
At any time of the year, Alta Ribagorça is the ideal place to discover the authentic Pyrenees.
Romanesque
In Alta Ribagorça , one of the most important sets of Romanesque churches in Europe is preserved. One of its main characteristics is the unity of architectural style. They are constructions carried out during the 11th, 12th and 13th centuries, following models from northern Italy (Lombard Romanesque) that are characterized by the careful work of the stone, the slender bell towers and the exterior decoration of blind arches and Lombard bands.
Worth noting are the sets of mural paintings that housed the churches of Sant Climent and Santa Maria de Taüll and Sant Joan de Boí, as well as all the carvings produced by the Erill Workshop and the innovative video mapping technique applied in Sant Climent de Taüll.
Hiking
The region has an extensive network of roads that had been a traditional link with all the towns in the different valleys that make up the region. Below, we propose a set of routes that will allow you to get closer to the rich natural and cultural heritage of this region of the Pyrenees. From the Aigüestortes and Estany de Sant Maurici National Park to the Romanesque Trails, walking routes between the different churches of the Boí Valley (World Heritage) to discover, among magnificent landscapes, authentic jewels of the Catalan Romanesque. Walking through the region you will be able to enjoy our gastronomy, through the different catering establishments that you will find, as well as the local products of our agri-food producers. Discover Alta Ribagorça on foot, hiking. It has a country to walk.
sports and adventure
Alta Ribagorça has all kinds of places to carry out sports activities:
MTB
Climbing
Via Ferrada Roca de Carrera
Fishing
Municipal swimming pools
Nautical
rafting
paragliding
Horse riding
canyoning
Golf
Via Ferrada Tossal de Miravet
Paddle
Indoor pool
Snow
You can also enjoy magnificent activities in the snow.
mountain guides
Boí Taull ski resort
ski schools
Snow rackets
Gastronomy
No one can doubt the transformation experienced by Alta Ribagorça in terms of restoration. The gastronomic field, for a few years now, has established itself strongly and has done so, in addition, with the added value of being closely linked to the products of the land, which, like heritage, are witnesses of the rich culture and history of the Ribagorzanos.
Ours is a mountain cuisine, based on natural resources and prepared following ancient traditions. Lamb has a great culinary tradition, pork and its derivatives are also highly appreciated. Other dishes such as vianda (the escudella de la Alta Ribagorça), civets and mushroom cooking are one of the basic axes of gastronomy that allow us to enjoy a curious mix of products and styles ranging from the most traditional cuisine in the most creative and elaborate.
We invite all lovers of good cuisine to visit us, and to know and savor any of the dishes that our restaurateurs prepare with professionalism and careful service.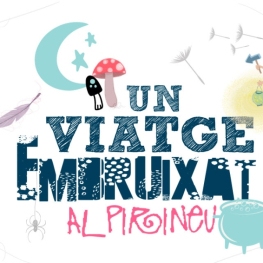 We suggest a trip through the old quarters of Pont de Suert, Vilaller and Boí. Three routes that will take you to discover the intricacies of the witches…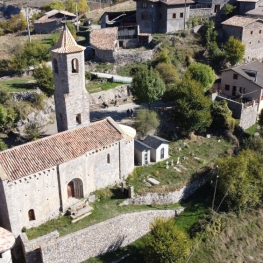 The region of Alta Ribagorça is home to an important architectural heritage that has given visibility to the region throughout the world, thanks mainly to…