Extension: 59,2 Km2
Altitude: 981 m
Vilaller (pronounced Virallé in ribagorzano) is a village and municipality in the Alta Ribagorça region. Includes the decentralized municipal entity of Senet. Located to the north of the region of the Alta Ribagorça general, it is the northwest corner of the part of the Catalan administration region.
In addition to the village of Vilaller, the municipality includes the town of Senet de Barravés, in addition to the old block of Cierco, the last depopulated area: only Senet and Vilaller still have population all year round. Formerly they had also belonged to Vilaller Casós, Sarroqueta de Barrabés and Viuet.
The town of Casós and the hamlet of the Artiga are enclaves of the term of the Pont de Suert (old term of Llesp) within the term of Vilaller.
In the proposal derived from the report popularly called Roca Report, it was planned to integrate these two enclaves, as well as the towns of Sarroqueta and Viuet, in the municipality of Vilaller, segregating them from the Pont de Suert. Also, the municipality of Vilaller would be renamed Vilaller and Valle de Barravés.
The parochial church of Vilaller is dedicated to San Clemente, and, in addition, to the town and the surroundings there is also the sanctuary of the Virgin of Riupedrós or Reperós, the hermitage of San Mamés, the one of San Antonio, the one of San Pedro (of the only remains are preserved), the first chapel of the Seminary, dedicated to the Immaculate Conception, and the second chapel of the same institution, dedicated to Saint Joseph. The parish of Vilaller belongs to the bishopric of Lleida, due to the fact that it belonged, to the Middle Ages, to the bishopric of Roda de Ribagorza. Format part of the pastoral unit 26 of the arciprestazgo of the Ribagorza, and is governed by the rector of the Pont de Suert.
The exact location of the Benedictine monastery of Sant Andreu de Barravés, of capital importance in the history of the entire valley, is still unknown.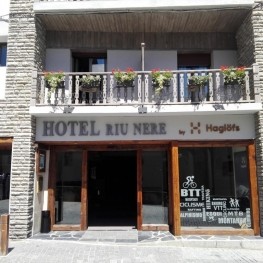 Vielha e Mijaran (a

25.7 Km)
Cozy hotel with 48 rooms with bathroom, ideal for skiers, hikers, cyclists…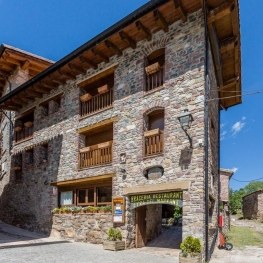 La Torre de Capdella (a

24.8 Km)
L'Era del Marxant is an old era of La Pobleta de Bellveí…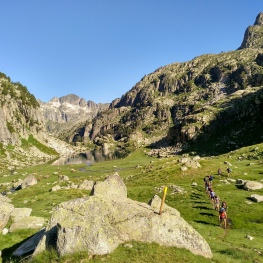 Vielha e Mijaran (a

25.6 Km)
"Carros de Foc" is an organization, which are part of the nine…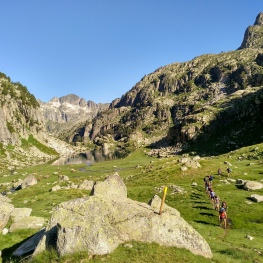 Vielha e Mijaran

(a 25.6 Km)
"Carros de Foc" is an organization, which are part of the nine…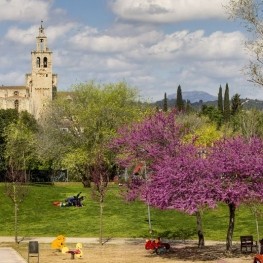 (a 29.8 Km)
Villas Floridas promotes the flower and the plant as Catalonia's natural heritage…
Weather forecast
25-10-2020
Morning
Evening
Max 14º
Min 2º
26-10-2020
Morning
Evening
Max 11º
Min 3º