Teatre Lliure de Montjuïc Barcelona
Passeig de Santa Madrona, 40-46, Barcelona
Barcelona
Contact
info@teatrelliure.com
Cooperatively founded in 1976 by a collective of artists promoted by Fabià Puigserver, Barcelona's Teatre Lliure is one of the most important theater creation and exhibition centers in Catalonia. It has two venues: one in Montjuïc, with a large room (Sala Fabià Puigserver) and a small format (Espai Lliure), and the other in Gràcia, with a medium format room. The versatility of the rooms is characteristic of the Teatre Lliure; the spectator will find a different configuration of the stalls each time, making going to Lluire a totally unique experience each time.
These spaces present shows based on texts and proposals from various disciplines and stage languages, concentrating their activity in four large areas: creation, culture, education and social action. The public is a fundamental piece that in each performance shares individual and collective feelings, making the theater experience a cultural pleasure.
The current artistic program is organized around four axes: scene, culture, education and the digital world. In this sense, the Espai Lliure has been used to house the Educational Program and the theater residency programme.
Fabià Puigserver room
Inaugurated in November 2001, the Fabià Puigserver Hall is equipped with the latest stage technology that updates the spirit of the Gràcia hall: total versatility in the arrangement of the stage space and in its relationship with the spectator.
Free space
The Espai Lliure is a room with a Greek cross floor plan, with four retractable stands that make different stage and audience arrangements possible. Designed for small-format productions and rehearsals, the Espai Lliure makes intimate contact between the viewer and the show possible.
Guided visits
To live the Free experience, we offer you to visit the building that was the Palace of Agriculture of the Universal Exhibition of Barcelona in 1929, inaugurated by King Alfonso XIII, and Mercado de la Flor de Barcelona from 1962 to 1984. More than 15,000 m² distributed in two blocks, with a theater for up to 720 spectators and another for up to 182. You will enter the dressing rooms and find out why Sala Fabià Puigserver is called Sala Miralls, you will go behind the scenes, you will step on stage, you will distinguish a curtain a fourth wall, you will go down to the pit to find out how a bleacher with a spiralift works, you will see the stage and the stalls above and you will be able to contemplate the Margarida Xirgu square from the terrace.
If you are interested, you must make a prior payment of €2, which on the day of the visit you can reuse to buy tickets (Subscribers, free). The visit is done in Catalan.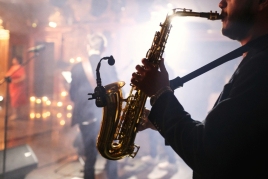 02/12/2023 ...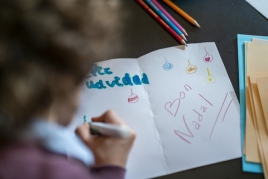 02/12/2023 ...