SUP Yoga Barcelona Barcelona
Passeig Marítim del Bogatell, 3574, Barcelona
Barcelona
Contact
hola@supyogabarcelona.es
Sup Yoga Barcelona is a "Community" of people who do yoga in the middle of nature, on Levante Beach, Barcelona.
It is a movement that connects you with nature, with other people, sharing quality time, disconnecting from your routine and, above all, having fun.
And now, the more technical definition:
It is an activity that consists of doing yoga on a SUP (Stand Up Paddle) table focused on working your entire body, without realizing it while you strengthen your deep muscles, improve your balance, your concentration and your flexibility.
When you do SUP Yoga, the only thing you can think about is SUP yoga.
Perform Yoga on a SUP table
…and in the water it requires meticulous work of the most stabilizing and deep muscles of the body that would not be possible if it were not for the instability that water generates.
And, best of all, it makes you forget about everything else.
It is the authentic philosophy of Here and Now yoga put into practice.
The style of Yoga that you will work on the table is a mix of Vinyasa and Hatha and we will finish with some Yin Yoga style positions.
You do not have to be a surfer or yogi for these classes. You will start from the most basic level, you will learn the technique and control and you will increase the difficulty.
Are you coming to enjoy the sea?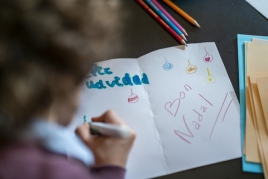 08/12/2023 ...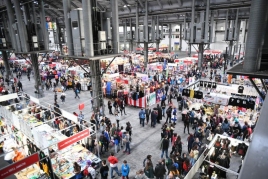 07/12/2023 - 10/12/2023