Immobiliaria Barneda Roses Roses
Av. Jaume I, 2
Roses
Contact
info@barneda-roses.com
Barneda Roses real estate is a family real estate, with more than 25 years of experience located in Roses, dedicated to the promotion, sale and rental of tourist accommodation on the Costa Brava. The main objective of our company is to offer the customer a personalized attention and treatment, as well as professional advice in all aspects of the real estate world. Our main satisfaction is to maintain the loyalty of all our customers.
Rentals
Whether you are interested in renting a new home in Roses or if you are the owner of a property, in Immo Barneda we take care of everything!. We manage "in full" the rental of real estate. We are specialized in providing the best service in Roses and surroundings. Check our services. You know you always have us at your disposal. We are a company dedicated to the sale and rent not only of flats, studios, apartments, houses, farms, land, also new promotion constructions. We also advise and manage with you everything that is necessary for the purchase / sale (mortgages, notaries... etc).
At present we have a wide selection of farms, both for sale and for rent. Our company can be defined with three words, seriousness, seriousness and seriousness. If you need more information about us or our real estate offers, contact us. Our mission is to optimally manage all our properties and satisfy our customers. Our policy, transparency in operations, guarantee in the process and satisfaction in the result. A team of great professionals with extensive experience in the various areas that make up the real estate development, we work every day to make our clients' dreams come true. A brand like InmoBarneda is synonymous with guarantee.
Trading
Advice, guarantee, personalized attention
Reforms
New construction
Interior Architecture Decoration
Projects and Direction
Repairs and maintenance
Real Estate Reforms
NIE and Community Resident certificate
Taxes-Declarations of assets and income
Budgets in insurance of any type of farm
Mortgage Procedures
Property registration
Procedures for habitability certificates and Blue Bulletins
Where we are?
Roses Costa Brava. Our Agency is located in the Bay of Roses, a cozy and sunny bay where history coexists in perfect harmony (1st Greek town of the West called Rhodes, origin of the current name of the population) and modernity. Proof of this are the numerous megalithic monuments such as the dolmen of the Creu d'en Cobertella, the Palaeolithic Cave of the Cau de les Guilles, the Ciutadella, the Castell de la Trinitat, etc. Any place in the Bay of Roses has a wide range of original views and amazing landscapes, which from the first moment enchant the visitor.
Registration Number in Tourism Register of Catalonia and Andorra: HUTG-00881255, HUTG-00620244, HUTG-00018895,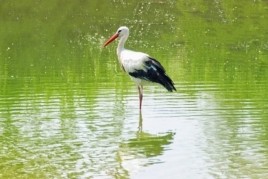 08/12/2022 - 11/12/2022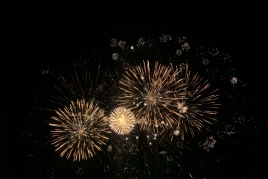 31/12/2022