Hotel Rural & SPA Mas Prat La Vall de Bianya
Contact
reserves@masprat.com
Mas Prat is located in an old mountain parish of the Alta Garrotxa called Castellar de la Muntanya. Formerly a hostel and a must-see for passers-by crossing the border between Spain and France.
Currently Mas Prat is a charming rural accommodation located in the middle of nature, surrounded by forest and with spectacular panoramic views. From here we can see the peak of Canigó, the summit of Bassegoda, Peak of the Bruixes, Mare de Déu del Mont, distantly Banyoles and on a clean and clear morning we even see the sea on the Costa Brava.
It is a place where to meet the beauty of nature, with silence, with the immensity of the mountains and the stars at night.
Bedrooms
We have double, triple and quadruple rooms.
The rooms of Mas Prat are all different, they have private bathroom with bath or shower, hairdryer, heating, television, Wi-Fi... to make your stay as comfortable, warm and pleasant as possible.
Spaces
Mas Prat is an estate with gardens, meadows and forests where you can walk. In the garden there is an outdoor swimming pool with breathtaking views ideal for cooling off in summer.
There are hammocks where you can lie down to sunbathe, sofas, tables and chairs where you can sit to enjoy the scenery and have a drink.
We have lounges with panoramic views with sofas before the fireplace for the winter. They are cozy spaces to rest, to read or to chat with good company.
Outdoor parking in the same facilities.
Registration Number in Tourism Register of Catalonia and Andorra: PG000679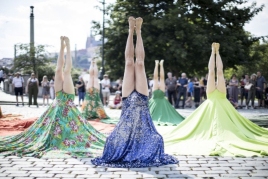 13/04/2023 - 16/04/2023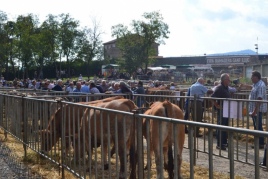 14/10/2023 - 15/10/2023