C/ Hospital, 6-8
Reus
Contact
info@hotelcentrereus.com
Hotel Centre Reus is a small 3 - star hotel in the center of the city of Reus. It is located on Calle Hospital No. 6-8 in the old town.
The hotel was born in Reus with the will to unify the concepts of urban tourism and the essence of the native.
A hotel with a spoiled and thought for our visitors to enjoy their stay from the heart of the city with the greatest comfort and tranquility decor.
Hotel Center Reus offers to the guests a breakfast service in the Cèntric restaurant, located on the ground floor of the hotel building.
It has 14 spacious rooms with views privileged to the Priory of St. Peter.
The time of entry to our hotel is from 15.00h. The check-in process can realize from 15.00h 11:00 p.m. with our staff at the reception, or at any time through our machine Self check-in at the hotel entrance.
At all times, from 07: 00h to 23: 00h, personal assistance there solventarle your questions and facilitate your stay in our hotel. We have 24h surveillance and security.
Public parking is available nearby. No reservation is necessary. Prices from 4 € / day.
Self check-in
It is a very simple method. Just follow the instructions you will show on the screen and provide your ID / Passport and credit card when prompted.
At the end of the process, the machine will provide safekeeping of the operation of Check-In and the key card that will provide access to hotel and room.
Registration Number in Tourism Register of Catalonia and Andorra: HT-000893-60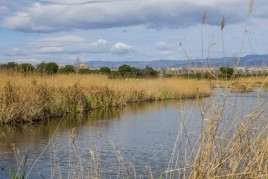 05/02/2023 ...

26/01/2023 - 06/02/2023