Santuari del Coll, 3
Susqueda
Contact
info@hostaldelcoll.com
The Hostal del Coll consists of 8 rooms of which: double, triple rooms and the possibility of quadruples up to a maximum capacity of 27 people. Currently, for the Covid-19 situation, it is rented for a maximum of 10 people and not all the rooms are opened. All rooms have private bathroom, television, heating and individual refrigerator.
The hostel has an equipped kitchen, dining room with fireplace, living room and wooden covered porch. In addition to outdoor parking and free Wi-Fi. Each and every one of the rooms with incredible views, either on the Susqueda reservoir and the Far cliff, or on the Osor Valley. The rooms are named after the views seen through the window: Puigsacalm, San Gregorio, San Miguel de las Formigues, El Faro, Susqueda, La Vall, San Benet and Rocacorba.
You can also enjoy the exclusive communal outdoor pool for guests (open in summer) and the garden areas with benches and tables to enjoy the views of the surroundings.
Pets are allowed at an extra cost, day visits also have an extra cost.
The restaurant is only open on weekends and holidays from 1:00 p.m. to 4:00 p.m., prior reservation is recommended. Between August 3 and 23, the restaurant will also open during the week at the same usual hours.
What will you find?
Typical food of the region
Dining rooms with splendid panoramic views of the Osor valley.
Banquets, Communions, Baptisms, Weddings
Excursions: Susqueda Pantano de Sau, St. Benet
Fountains (totally natural water)
Mountain-bike (electric bike rental)
Excursions by 4x4 car with guide
Fishing
Tranquility
Pilgrimage, May 1
Mass, the first Sunday of each month, at 1 in the afternoon
Exclusive pool service for hostel guests (summer)
Registration Number in Tourism Register of Catalonia and Andorra: HG-001957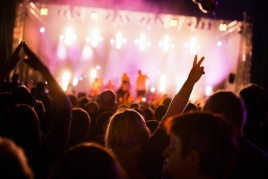 20/04/2023 - 24/04/2023