Fundació / Casa Miquel Martí i Pol Roda de Ter
Contact
fundacio@miquelmartiipol.cat
The Foundation is located in the yellow houses of La Blava built in the 1930s as homes for the factory's artisan workers.
The houses have been joined internally and form a single building that forms the headquarters of the Foundation and has a multipurpose room and exhibitions, a reference room with a collection of specialized publications on the author and the Florenci Fund is preserved. Crivillé, loaned by the collector martipolià in 2019.
The Foundation's permanent exhibition reveals the life and work of Miquel Martí i Pol through original documents and objects.
Visiting hours
Open to the public the first Saturday of each month, from 10 a.m. to 2 p.m.
Weekdays: Tuesday to Friday from 10 a.m. to 2 p.m. at agreed times by appointment. The date must be agreed by sending an email to fundacio@miquelmartiipol.cat.
place and parking
The Foundation is located on Calle de la Costa del Ter in Roda de Ter. If you come in your own vehicle, we recommend parking in Plaza Verdaguer or Calle Torrent Massana.
Educative offer
At the Miquel Martí i Pol Foundation we strive to make the author and the work known through his legacy and the vital spaces of the literary route, in a playful and rigorous way at the same time, and we encourage interdisciplinary creation with literature as central axis with specialized workshops.
With all this, we want to promote reflection, criticism and value the vital experience of each one.
You will find proposals, as well as courses and workshops, for early childhood education, primary education, secondary education and high school.
Fundació / Casa Miquel Martí i Pol Roda de Ter
Clue game «Everything remains to be done and everything is possible». Discover Miquel Martí i Pol as a family What is the activity about Juliana,…
Fundació / Casa Miquel Martí i Pol Roda de Ter
Guided and commented tour at the Foundation's headquarters, with a tour of the gardens of the Tecla Sala «La Blava» factory. Hours: 1/4 a.m. and 12…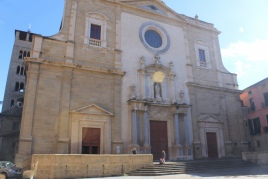 09/10/2022 ...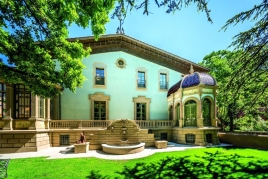 09/10/2022 ...