Escape Mountain Barcelona
Contact
info@escapemountain.es
What is?
Escape Mountain is a new Escape Room game in nature, which consists of solving a series of enigmas to advance until reaching the final objective. Contrary to conventional Escape Rooms, Escape Mountain focuses on a differentiating framework compared to others by taking place completely outdoors, allowing you to move freely and using elements of the natural environment as part of the game.
A classic Escape Room game consists of locking yourself in a room themed in a specific way and with a specific story in order to solve a series of riddles to get out before time runs out. Our intention is different and original, because we want you and your team to work together to escape from the mountain.
The Curse of Collserola
In this adventure we suggest you explore the Sierra de Collserola Natural Park. Solve the tests to discover what secret is hidden in the shadows of its trees in The Curse of Collserola, an experience in the middle of nature. Let yourself be guided and solve different enigmas while you exercise your mind and body. Come and discover one of the most original Escape Rooms in Barcelona!
Four adventurous friends entered the Collserola Park encouraged by the legends that are told about this forest: Lurid stories, screams in the night... What the young people did not know is that they would never return. Over the years, they fell into oblivion, and disappeared without a trace.
Some residents of the area say that at nightfall, they hear cries for help accompanied by mysterious lights that flash in the darkness of the forest.
A new group of reckless hikers must once again enter the gloomy and dark paths of Collserola, guided by a disturbed villager who will encourage them to investigate the strange events that occurred in the vicinity of the place.
Difficulty: Medium-Low
Theme: Mystery, Suspense and Investigation.
Duration: 3h
Age: From 12 years old.
People: from 4 to 40
Price: €42-€59 /Person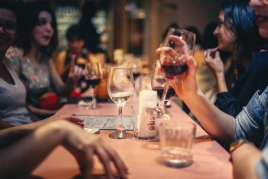 29/09/2023 ...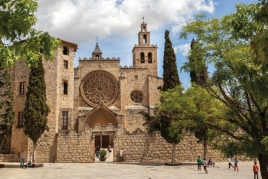 30/09/2023 ...