Centre de Turisme Eqüestre Cal Robusto Siurana
Capacity:
5 | Barri Baseia, 3
Siurana
Contact
info@calrobusto.com
Catalan farmhouse from the 12th century, dedicated to the passion for horses. We have accommodation for 5 people. You can also enjoy our horseback riding in the Alt Empordà area, being able to spot migratory birds and unforgettable landscapes. We also have a riding school with qualified instructors, where you can learn to ride and enjoy this wonderful sport. Would you like to meet us?
Horse trails
We have horseback riding routes for all levels, we will discover memorable landscapes in a unique environment, in small groups of a maximum of 4 people, always accompanied by qualified guides, which will provide security and tranquility to our experience.
Our high quality leather saddles adapt perfectly to our riders as well as to the horses, which will provide us with maximum comfort.
Enjoying the Alt Empordà on horseback is a privilege, being able to observe the landscapes, the migratory birds depending on the time of year, makes your visit unforgettable.
The school
Horse riding is a very attractive and stimulating free time activity for the little ones. What makes this hobby special is the possibility for children to establish a bond with the horse. Children will build a nice connection with their four-legged friend as you visit him regularly in the barn, clean him up, feed him and take his first walks with him. At the same time, your child will learn to be independent and responsible.
Some children begin to show their desire to learn to ride a horse from an early age. There are specialized centers that offer the possibility to the little ones to ride a pony, so that they become familiar with the discipline. These first experiences will serve to start riding later. In addition, they will help your child test his balance and exercise his body while riding. The starting age for horse riding depends on each school. The previous step of riding a pony or small horses is offered by some centers for children from 4 years old. Ideally, your child should also help clean, feed, and carry the pony. In this way, he will learn to interact with animals with confidence and security. In most specialized schools, children start riding large horses, whose height from ground to back exceeds 148 cm, from the age of six.
Apart from the right size of horse for each child, it is also important to take into consideration the character of the animal. Many riding schools offer calm and docile horses for beginners. Depending on the breed to which a horse belongs, it will be, in general, more docile or with more temperament. However, the breed of a horse is not a determining factor in determining its character, which is why some experts recommend not focusing so much on the breed, but on the way the animal itself is. Adult horses are usually more recommended for beginners, as well as geldings, which tend to have less temperament, since they are not affected by hormonal changes, while stallions are not usually suitable for children and people who are new to riding..
Accommodation
At Cal Robusto we have an apartment that has two bedrooms, a full bathroom, a living-dining room and a fully equipped kitchen with all the necessary appliances for cooking.
Enjoy a few days with your family in the middle of nature among horses, breathing tranquility. Being able to make routes on horseback for all levels.
Cozy apartment in a Catalan farmhouse, ideal for a family with children or for two couples, fully equipped to enjoy a few days off and stay with all the comforts.
The farmhouse dates from the 12th century, being one of the oldest in Alt Empordà.
Registration Number in Tourism Register of Catalonia and Andorra: LLG-000064 - 52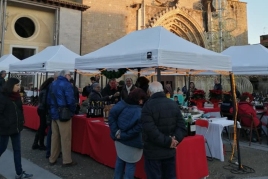 02/12/2023 - 03/12/2023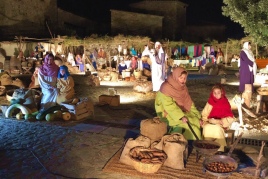 17/12/2023 ...