Butterfly park Castelló d'Empúries
Contact
info@butterflypark.es
Plants are essential for achieving the right environment and balanced ecology.
Exotic birds in a tropical environment.
The life cycle of butterflies to complete before you.
Guided visits for schools and groups.
Notes butterflies like you've never seen.
Live an unforgettable experience.
The park
The visitor can enjoy with the live observation of the most beautiful species in the world, and watch closely aspects of their biology as feeding, reproduction, metamorphosis, defense mechanisms and camouflage ...
The park aims to sensitize visitors about the importance of conservation of butterflies and their ecosystems.
It has an audiovisual room and groups who are engaged, are offered guided tour.
The exhibition is divided into different zones: tropical birds, butterflies, an outdoor area where we find Asian deer and a final part with iguanas and small exotic birds which is accessed by some caves where some Mexican bats live.
As curiosities can see the butterfly species and species of greatest pigeon world.
One of its objectives is to enhance the knowledge of the butterflies (its cycle, what they eat, how they live, etc.), customer awareness of the importance of their conservation and ecosystem. So try that visitors can see the whole cycle of the butterfly, from egg to the same butterfly, to caterpillar and chrysalis.
It is an activity suitable for all ages and all types of groups (schools, adults, etc).
The world of plants
In a greenhouse of 2000 m2 has recreated a tropical rainforest with a large number of plants. This variety of plants plays an important role in the formation of a suitable environment and balanced ecology ..
Many (including some typical indoor plants) help create the tropical ecosystem and is the resting place of birds and butterflies.
Others provide nectar-rich flowers, to which will feed butterflies. Lantana, Pentas, Hibiscus and Asclepias are most appreciated.
Finally, another group of plants is used as food for caterpillars. These passionflower, banana trees, lemon trees and Asclepias are included.
Situation
The Butterfly Park is located on the Costa Brava, in an area of ​​outstanding natural and cultural richness, touching the Natural Park "Aiguamolls de l'Emporda", and a few km from the Natural Park Cap de Creus Natural Park of the Albera.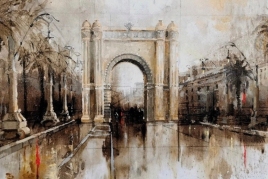 07/10/2022 - 09/10/2022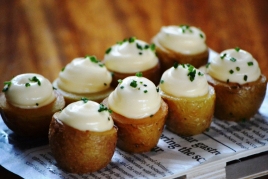 30/09/2022 - 12/10/2022