Alberg de Bagà (Casa Natura Bagà) Gisclareny
Cal Cerdanyola,Camí de Bagà a la font de l´Adou
Gisclareny
Contact
albergbaga@revisa.cat
The Casa de Natura Bagà is located within the Cadi-Moixeró Natural Park, in one of the largest natural parks in Catalonia where you can go hiking and high mountain routes. From there you can access the Font de l'Adou which is where the source of the Bastareny river is located, go up to Pedraforca, walk with the family along Via Nicolau, an old railway route, relax in the designated leisure area, go up Los Empedrats, or go skiing at Coll de Pal.
If you don't have enough with the mountains, you will find a very culturally rich area, from medieval towns that maintain their traditional rural architecture, to places with abundant samples of Romanesque architecture.
The Casa Natura Bagà is in a magical setting, passing the Camí dels Bons Homes, where you will have everything within reach. A perfect place to rest after a good mountain route, sit in your room, lose your eyes in a sea of forests full of colors, open your ears to listen to the river, and quiet your mind to feel life beating in your environment natural
We offer a close treatment, we have 74 beds distributed in rooms for groups (colonias, esplais, casales) and 3 apartments with capacity for 4 or 8 people, perfect for family weekends.
The house has an air conditioning system, meeting room, Wi-Fi, swimming pool with a fantastic panoramic view, terraces, professional kitchen, soccer field, different indoor and outdoor spaces for yoga, meditation, etc. And if your appetite is whetting, we offer home cooking to delight you and regain your strength again.
We are waiting for you to accompany you!
Registration Number in Tourism Register of Catalonia and Andorra: AN000478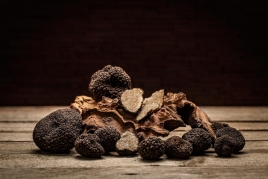 14/01/2023 - 12/03/2023