C. de la Indústria, 41
Barcelona
Contact
info@apoloviajes.com
The widest offer of Excursions and Organized Trips with departures every week. 1-day excursions, Getaways, Circuits and Great Trips with accompanying guide from Barcelona.
Live the experience of knowing the towns and traditions of Catalonia. Disconnect on weekends with 2-day getaways full of experiences. March 6 days of travel with our high-speed train circuits around the peninsula. Enjoy the Great Trips around the world with an accompanied guide from Barcelona.
About us?
Our enthusiastic human team is made up of tourism professionals who, since the founding of Viajes Apolo in 1999, have worked every day to achieve the satisfaction of our clients, offering them our extensive experience in organizing their own Great Trips, Circuits, Cruises, Stays, Getaways and Excursions.
Our team is not only made up of those of us who are in the offices, but also those people responsible for our corporate image, our correspondents in the destination countries and for their site, our guides who, in addition to accompanying the groups and maintaining interaction Directly with the local guides, they have extensive experience.
What do we do?
Great Trips
We organize Great Trips to the 5 continents with a guide accompanying you from the start, planning each circuit in detail to reach the most characteristic sites of each country or region. We take advantage of our travel time to live unforgettable experiences, we visit the most significant places and monuments, we enter the most important museums, we go up to the best viewpoints and we enjoy great and spectacular landscapes.
In the Great Trips we always have professional local guides at the destination so that you can get to know the country first hand and with an accompanying guide from Viajes Apolo who will leave and return with the group. Their experience and advice will help you get to know the site and their assistance will provide you with a solution to any unforeseen event, limited tourist infrastructure. Of course, excursions, visits, meals, taxes, visas and insurance are included in the price of the trip, so you will always know the total price of your vacation.
Circuits around Europe by plane, AVE and coach
We organize medium-distance circuits around the peninsula and the rest of Europe which, in collaboration with our correspondents and associates, allows us to offer a wide range of destinations and departures.
Breaks and weekends
We organize short-distance cultural outings throughout the year , taking advantage of weekends and long weekends to visit the wonders of our closest lands. 1 day excursions. For every weekend we have organized a varied selection of excursions to live our traditional festivals and get to know the beautiful corners of Catalonia and the south of France through Paisajes de Catalunya.
holidays at sea
The experience of a cruise is unforgettable. In collaboration with the big cruise companies, we take care of selecting for you the cruise that best suits your requirements to sail the seas and make the best excursions at each stage.
stays
For a few days of relaxation we suggest hotel stays to disconnect and enjoy the hotel facilities on a full board basis. Ask us for your favorite destination and we will select the hotel that best suits your needs.
At Viajes Apolo we are committed to your vacation!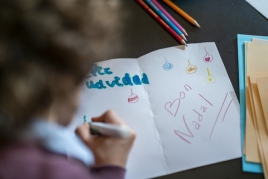 02/12/2023 ...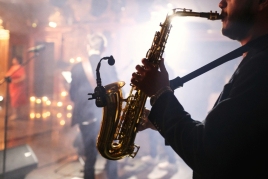 02/12/2023 ...