Province:
Lleida |
Shire:
Solsonès
|
Inhabitants:
949 |
Extension:
4,3 Km2 |
Altitude:
925 m
The municipality of Sant Llorenç de Morunys, a small extension of only 4.2 km², is located at the foot of the Sierra del Port del Comte, on the right side of the Cardener River, surrounded for the most part by the term of Guixers, except to the north, which borders the Coma i la Pedra.
It also includes the enclave that includes the Mola de Lord, with the sanctuary of Lord.
The town, is a tourist center for its scenic beauty and for its historical and artistic monuments, frequented practically throughout the year; in summer for the holiday makers, in autumn for the mushroom seekers and in winter for the skiers.
It preserves the medieval structure formed by a walled enclosure in the shape of an irregular pentagon where in the past there were five portals in the corners, of which four remain, and the Romanesque church and the cloister.
The town of Sant Llorenç de Morunys is known by the popular name of Sant Llorenç de los Piteus (the name comes from the industry that had been the piteu cloth).
Despite the looting that it suffered during the civil war, its Romanesque-style church preserves a series of works such as the 14th-century mural fragment , the Gothic altarpiece, the remains of the Baroque high altar, the Churrigueresque chapel and altar of the Virgin of the Colls and the altarpiece of San Miguel and San Juan of the XV century.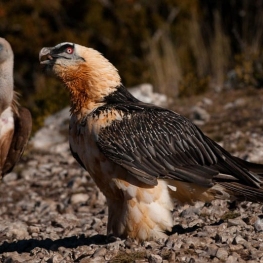 Fígols i Alinyà (a

13.2 Km)
Refuge for emblematic species such as the chamois or the capercaillie, the…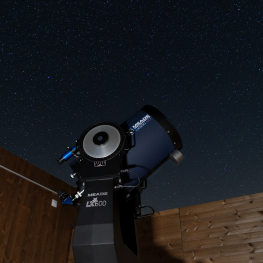 Saldes (a

15.7 Km)
In the Pedraforca Astronomical Center you will have the whole universe... to…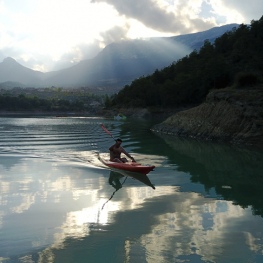 Castellar del Riu (a

16.5 Km)
At our kayak rental base, in Relleus Gent de Muntanya we offer…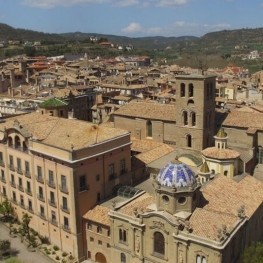 Solsona (a

16.9 Km)
Experiential guided tours of the Solsonès region for all audiences, groups and…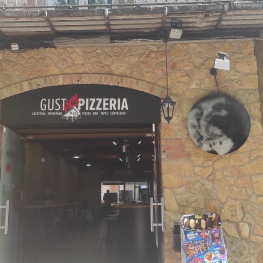 Berga (a

21.5 Km)
Come to Gust Pizzeria to try the wide variety of pizzas or…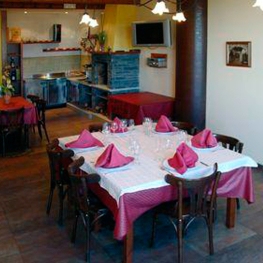 Berga (a

21.5 Km)
Cal Travé is a family restaurant of traditional Catalan cuisine and seasonal…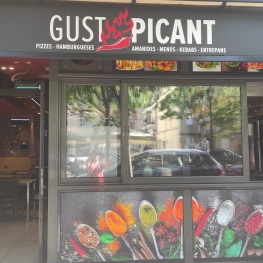 Berga (a

21.6 Km)
In the Picant Gust restaurant you can enjoy very affordable menus and…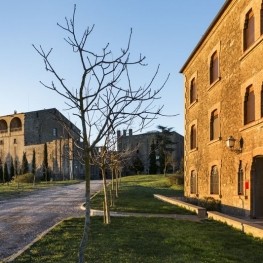 Riner (a

25.5 Km)
The Miracle Restaurant is located in the Miracle Sanctuary. In the kitchen…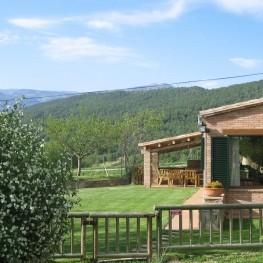 Lladurs (a

12.5 Km)
Corral de Lladurs, in the heart of nature. Composed by three apartments…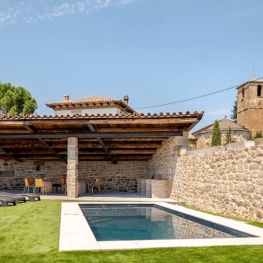 Olius (a

14.4 Km)
Enjoy an authentic Catalan farmhouse, which was documented in the year 900…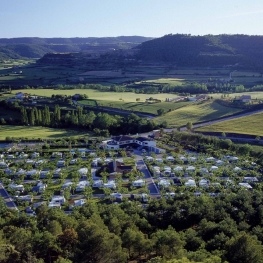 Solsona (a

15.2 Km)
Camping el Solsonès offers fully equipped wooden bungalows and large pitches for…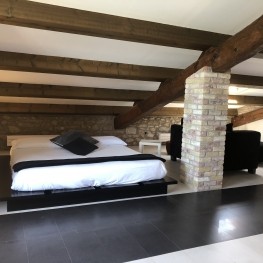 L'Espunyola (a

15.5 Km)
Located in a dream location where the landscape invites you to enjoy…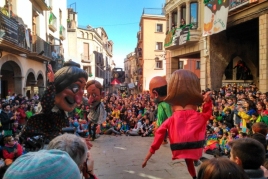 10/02/2023 - 12/02/2023 ...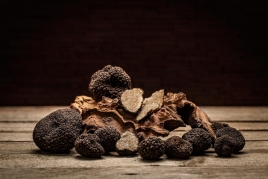 14/01/2023 - 12/03/2023

Weather forecast
03-02-2023
Morning
Evening
Max 15º
Min -3º
04-02-2023
Morning
Evening
Max 16º
Min -3º