Province:
Lleida |
Shire:
Solsonès
|
Inhabitants:
140 |
Extension:
66,4 Km2 |
Altitude:
840 m
The municipality of Guixers is formed by scattered farmhouses that form the different rural nuclei of Vilamantells, Valls, La Corriu, Sisquer, Castelltort and Montcalb.
Guixers hosts a large number of Romanesque churches, mountain ranges and pre-Pyrenean peaks as well as a large area of the Llosa del Cavall reservoir.
Gypsum has always been one of the most abundant minerals in the area. Since the fifteenth century this mineral has been extracted and used by the people of the territory to make some parts of the houses or also to decorate the ceilings from graffiti made with the plaster itself.
From this use of the plaster in the past some vestiges are still conserved like small old ovens for cooking or some ceilings in different houses and hermitages of the Vall de Lord.
Romanesque Hermitages
The municipality of Guixers presents a large number of small Romanesque hermitages scattered throughout its territory, basically consisting of forests. Of these, they stand out:
San Martín de La Corriu: it was built in the 11th century, but over time it has undergone renovations, with mutilations and additions.
The Sanctuary of Puig-Aguilar: the current building dates from the eighteenth century but has a Romanesque background (11th-12th centuries).
San Esteban de Sisquer: it is a church with a Romanesque background, although the building dates back to the 18th century.
San Saturnino del Grau: is located in the middle of forests and fields and dates from the 11th century. The surroundings of the hermitage are ideal to go with family; in the area there is a wooden fountain and tables, ideal for a picnic.
Guixers also includes the well-known viewpoint of the Codó, located at 1,530 meters and from where you can enjoy excellent panoramic views of the Lord's Valley, or the Quebradís Bridge, a natural bridge that the waters of the Valls River have been undermining.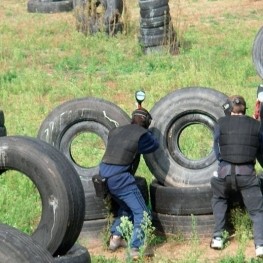 Berga (a

15.2 Km)
Adventure Center, where you can find most activities that can be grouped…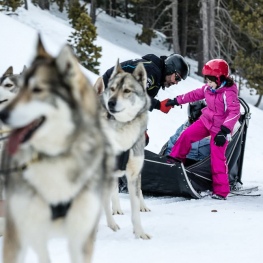 La Vansa i Fórnols (a

14.9 Km)
Enjoy activities with sled dogs for all ages throughout the year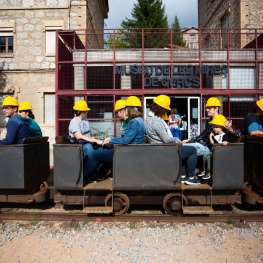 Cercs (a

16.3 Km)
Dedicated monographically to coal, it is a museum of technique and history…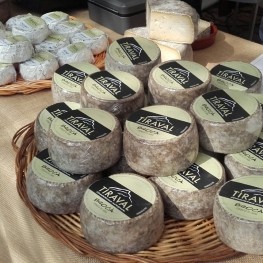 Bagà (a

20.6 Km)
Always made with the best milk, that's why we work with herds…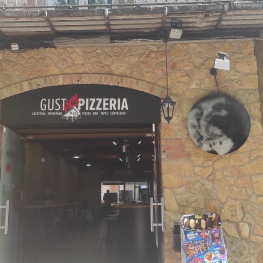 Berga (a

15.3 Km)
Come to Gust Pizzeria to try the wide variety of pizzas or…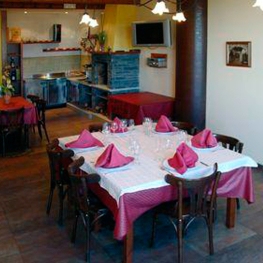 Berga (a

15.3 Km)
Cal Travé is a family restaurant of traditional Catalan cuisine and seasonal…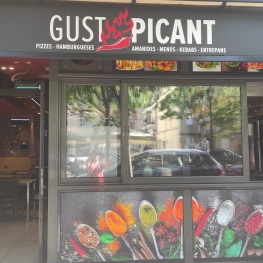 Berga (a

15.4 Km)
In the Picant Gust restaurant you can enjoy very affordable menus and…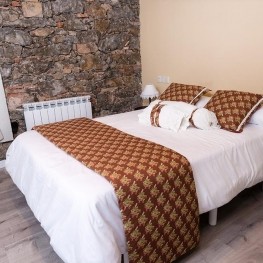 Casserres (a

19.8 Km)
Emphasis is a space designed with feng-shui harmony pricing in each of…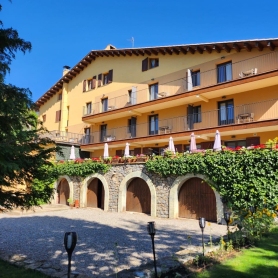 Gósol (a

11.2 Km)
The hostel is in a crossroad that leads to different routes, some…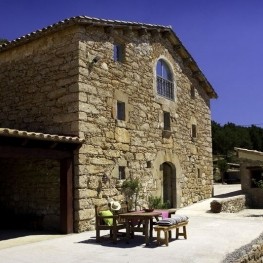 Odèn (a

11.6 Km)
A new concept of agrotourism, it is the first rural town in…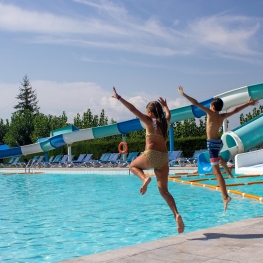 Berga (a

16.2 Km)
Tourist - sports center located in the Catalan pre-Pyrenees (700 m. High)…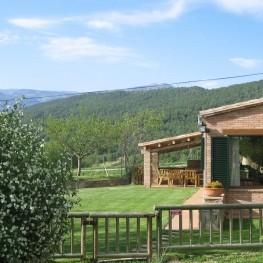 Lladurs (a

16.6 Km)
Corral de Lladurs, in the heart of nature. Composed by three apartments…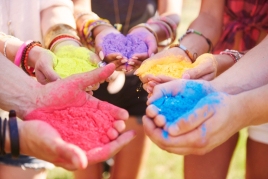 13/08/2022 - 15/08/2022 ...

Weather forecast
09-08-2022
Morning
Evening
Max 35º
Min 15º
10-08-2022
Morning
Evening
Max 33º
Min 16º