Province:
Girona |
Shire:
Alt Empordà
|
Inhabitants:
563 |
Extension:
10,7 Km2 |
Altitude:
33 m
Pau isa town in the county of Alt Empordà. The town of Pau is located in the Sierra de Rodes and the River Muga. Pau is formed entities Pau core population and the urbanization of Olivars dels Vilaüt and Pau.

The hotel is surrounded by the Natural Park of Cap de Creus Natural Park of the Empordà Marshes, of which, Pau part. In this regard it should be noted Vilaüt Lake, as it is a usual place of birds nested and passed as part of the Natural Park of the Empordà Marshes.

Pau's past goes back many years ago and shows the megalithic monuments are found in his term, in the Sierra de Rodes. Notably Burnau dolmen located in the middle of a residential community. There are five major proportions slabs and two in the cover. There is also the neck Margalla forest nailed retaining new slabs and onto the deck. Another example is the dolmen of Vinas Mortes retaining six slabs and deck.

Pau also part of the Monastery of Sant Pere de Rodes during the Middle Ages. And probably from this period is the church of Sant Martí, the XI-XIII centuries. We highlight the facade, as it has a cover formed with five archivolts. The pillars on which rests the cover are decorated with capitals decorated with vegetal and zoomorphic.

Pau also had a castle, which was the center of the barony of Pau, and on which today we find a large privately owned house called Cal Marques, dated VXIII seventeenth century.

In this town we also find a collection of tools Comas Salvador.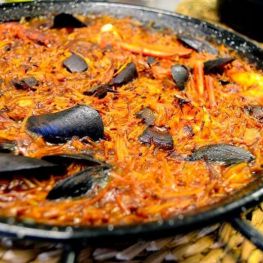 Colera

(a 9.8 Km)
In Can Llissa we are defenders of the slow food philosophy and…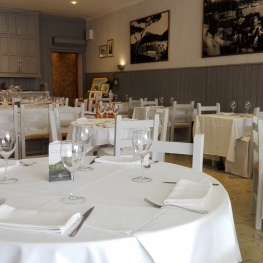 Torroella de Montgrí - L'Estartit

(a 30 Km)
Enjoy magnificent cuisine and a stay with sea views, at the Restaurant…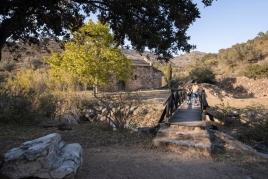 07/10/2023 ...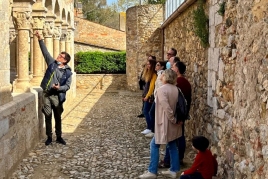 14/10/2023 ...

Weather forecast
02-10-2023
Morning
Evening
Max 27º
Min 15º
03-10-2023
Morning
Evening
Max 30º
Min 16º