Province:
Girona |
Shire:
Alt Empordà
|
Inhabitants:
44.255 |
Extension:
19,3 Km2 |
Altitude:
39 m
The capital of the Alt Emporda, Figueres, is the most populous municipality in the whole region. It is located 36 km from Girona, 65 km from Perpignan 136 km from Barcelona.
Around the church of San Pedro was established Figueres medieval core. This year is dated 1020 and has characteristics of various styles (Romanesque, Gothic and neoclassical) as he suffered several transformations over time.
The development of tourism has been important economically for the city.
At voltant de l'església ANA Sant Pere s'hi establint the medieval Nucli Figueres. Aquesta is provided l'any 1020 dated característiques tea diferents i estils (Romanic gòtic i neoclassic) which patí diverses ja transformacions to llarg the temps.
The desenvolupament de l'estat activitat tourism has important, econòmicament, per la Ciutat. This would have been much more difficult if not for one of its illustrious sons of the city, Salvador Dali, the Catalan master of surrealism exponent.
Això, prácticament, estat Hagues molt complicat month amb l'Empremta Comptes but that Deixa one fills dels il · la Ciutat glosses, Salvador Dalí, the leading exponent of català surrealisme.
The year 1974 opened the great Dali Theatre-Museum built over the remains of the ancient theater of the town. The external decoration and gives us an idea of what you can find inside, full of works that mark the career of this artist Figuerenc. Like the rest of the city.
In Figueres we find three museums: the Toy Museum of Catalonia, the Empordà Museum and the Museum of the Empordà technique. The first and the second museum is located on the Boulevard of the city that was built in 1828 for reasons of hygiene. Also, along this walk are buildings that correspond to different artistic currents and different times. Highlights Puig House Art Nouveau style Polideseia House and Casa Cusi neoclassical, neo-Gothic palace.
In the same also is a sculpture designed by Enric Casanovas noucentista.
The year 1766 opened in Figueres other construction historical-artistic monument, the Castle of Sant Ferran. It occupies an area of 32 ha and is located in Figueres muntanyeta where to build it when I move the Convent de Sant Roc, which was replaced by the Convent of the Caputxins. Their magnitudes characterize it as the largest fortress in eighteenth-century Europe and the largest monument of Catalonia.
Currently still preserved in the Jewish quarter Figueres (Jewish Quarter), located between the street Magre i la Plaza de la Llana.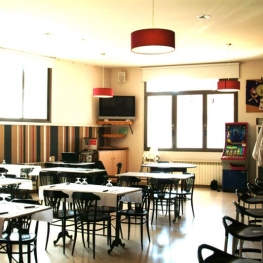 Tortellà

(a 27.6 Km)
Located in Tortellá offers traditional Catalan cuisine, with quality products and proximity.…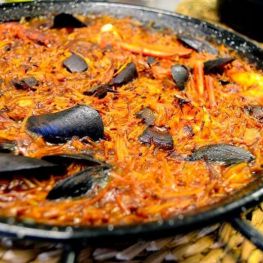 Colera

(a 21.6 Km)
In Can Llissa we are defenders of the slow food philosophy and…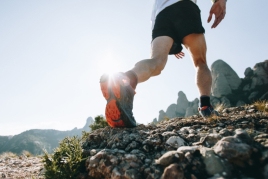 28/05/2023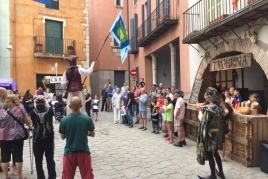 04/06/2023

Weather forecast
28-05-2023
Morning
Evening
Max 26º
Min 12º
29-05-2023
Morning
Evening
Max 26º
Min 10º