Province:
Barcelona |
Shire:
Osona
|
Inhabitants:
2.262 |
Extension:
61,8 Km2 |
Altitude:
693 m
L'Esquirol - Santa Maria de Corcó is a very large town located east of the Osona, just outside Collsacabra entry. With a vertical drop of over 800 meters from the Ter valley to the top of Cabrera, the term includes the core L'Esquirol, Cantonigròs, Sant Julia de Cabrera and Sant Martí Sescorts.
L'Esquirol's origins date back to the fifteenth century, about a hostel in the old cami ral that linked Vic and Olot. It is the largest town in the area and focuses a lot of services.
Cantonigròs, become the second most populous town core also owes its origins to an inn of the same cami ral. The core has become very popular in the wake of the International Festival of Music and Dance. The village also stands out as a point overlooking the Plain of Vic
Sant Julia de Cabrera is formed by scattered houses and farms. The core is reduced to a Romanesque church and rectory and manor house, from where several roads that rise to the impressive Sierra de Cabrera and the highest point in the chapel located at 1311 m elevation.
Sant Martí Sescorts with a tiny nucleus formed around the church, is located in the lowest part of the municipality where farmhouses abound.
Places of interest
The sanctuary of Santa Maria de Cabrera is located on the Sierra de Cabrera, at 1311 m high, and offers fantastic views of the plain of Vic and Garrotxa, one of the highest points in the area. The present building dates from the seventeenth century. There are 3 ways to access on foot. If you choose the shortest just have to walk the last 30 minutes and climb some stairs with a steep slope (distance of 1 km round trip).
The Romanesque church of Sant Julia de Cabrera is built XI century.
Sant Martí Sescorts is a Romanesque church located in the south west of the term, within the core of Sant Martí. XI century.
The laugh of the Gorgues born Aiats plan and goes to the Sau reservoir. It forms a beautiful gorge with waterfalls as the Barra de Ferro (with a height of 80 meters) and remains of old mills like Bertrana. Notably, a point of particular interest: the Foradada, offering a remarkable gorge landscape setting. It is an excursion to do on foot. From Cantonigròs can make the trip in 1 hour (distance of 2 km return) and from L'Esquirol in 2 hours (distance of 7 km round trip).
La Barra de Ferro is one of the most spectacular cliffs of the stream with a height of 80 meters,
The remains of dolmen Puigsespedres are located along the road from Vic to Olot, just outside of L'Esquirol.
In Sant Martí Sescorts find the church Santa Margarita Vilaseca built in the seventeenth century.
Fiestas and traditions
Aplec Vilanova de Sant Martí Escales them Sescorts :: May 2nd Sunday
MTB Cabrerès Pedalada L'Esquirol: 3rd Sunday of May
Snail Festival of Pedró a l'Esquirol: last Sunday of May
Cabrera Snail Festival: June 1st Sunday
International Festival of Music and Dance of Cantonigròs: 2nd half of July
Festa Major de l'Esquirol: 3rd week of August
Festa Major de Sant Roc Cantonigròs: August 16
Festa Major de Sant Julia de Cabrera: August 28
Snail Festival de la Sardana a l'Esquirol: last Sunday in August
Santa Margarida aplec Sant Martí Sescorts: 1st Sunday of September
Fira del llibre of muntanya (pel Itinerant Collsacabra): October
Mercat de la Terra: October
Mostra mycological to Cantonigròs: 3rd week of October
Festa Major de Sant Martí Sescorts: November 11
Sau Valley Tourist Consortium Collsacabra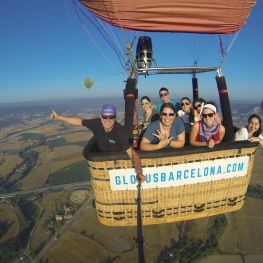 Barcelona (a

15.1 Km)
Discover the magic of a balloon flight balloon Barcelona. Balloon fly in…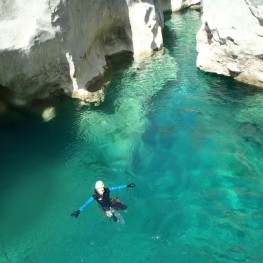 La Vall d'en Bas (a

15.7 Km)
Guides de Montaña y Barrancos Ama Dablam is an adventure and outdoor…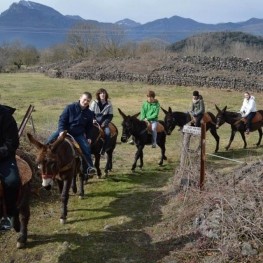 Les Preses (a

16.1 Km)
Donkeys and Somers program is dedicated to sightseeing in Catalan donkey by…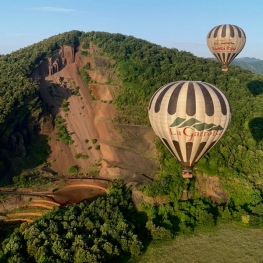 Olot (a

18.7 Km)
Balloon flights in the Garrotxa, fly over the volcanoes of Catalonia from…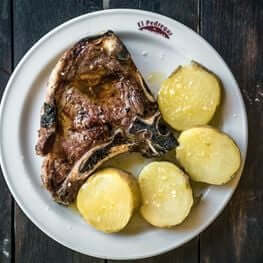 L'Esquirol

(a 1.4 Km)
Located in the Anigami Adventure Park facilities, they offer menus of salads…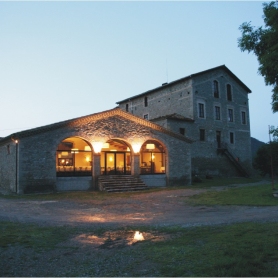 Les Llosses

(a 24.7 Km)
Ideal for celebrating. It has a large parking lot, and disabled access.…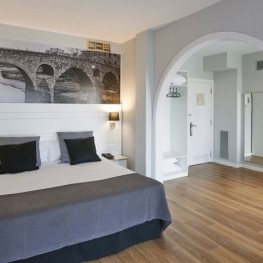 Vic (a

16 Km)
Hoel Can Pamplona is a hotel Bed & Breakfast damiliar located very…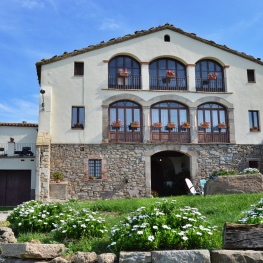 Sant Boi de Lluçanès (a

17.1 Km)
Relax and unwind with your loved ones at the Mas Codines family…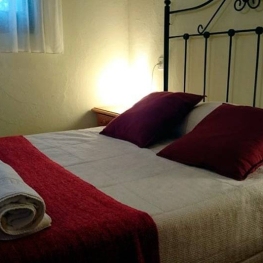 Olot (a

18.1 Km)
The bungalows consist of 2 bedrooms, a bathroom with shower, a fully…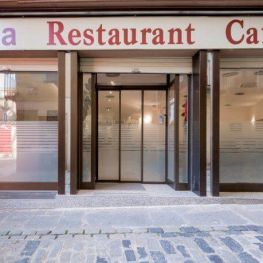 Olot (a

19 Km)
This accommodation is located in Olot's main square, in the historic center,…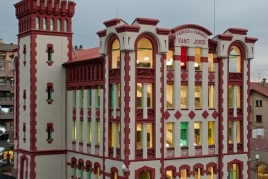 05/02/2023 ...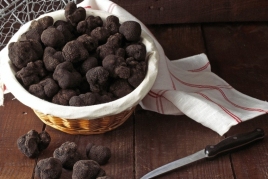 03/02/2023 - 06/02/2023

Weather forecast
04-02-2023
Morning
Evening
Max 18º
Min -4º
05-02-2023
Morning
Evening
Max 17º
Min -4º