Extension: 9,7 Km2
Altitude: 10 m

How to arrive How to arrive
Cunit is the last town in the Baix Penedès. Bordered Cubelles the east and Calafell the west. In the south of the municipality is the Mediterranean Sea. This is a population of coast where the beaches are protected by breakwaters.
Some sites found in the cave of l'Avenc of Sant Antoni left us evidence that human life existed in this area during the prehistoric period. These are dated the year 3700 BC.
With the arrival of the Iberians, Cunit Was inhabited by the tribe of the "cosetáneos", the same who settled in the neighboring town of Calafell . These left traces throughout the municipality, including the Iberian highlights Roig Fund, it is a farm with a great historical value because it is the best preserved in Catalonia.
The most important document, and where construction has Cunit and municipality population is a letter dated 1275 that King James I granted the castle and the town of Cubelles . Until now, it was a block Cunit Castle Cubellas term.
The village parish church is dedicated to Saint Christopher. Romanesque It appears that during the Middle Ages were excavated tunnels and passageways of communication that are still preserved today. The present sacristy, which was an apse of a church with a single nave, stands out because it is the Romanesque chapel built closer to the sea.
Cunit Castle has lost all its charm and its original form. It was restored during the twentieth century and changed his whole appearance. Ramon Berenguer IV gave this castle to Cunit Dalmau in the eleventh century.
In relation to their natural environment has its lung Cunit the Puig de Tiula Sierrra, gardens and thick forests can be enjoyed in this fantastic parje.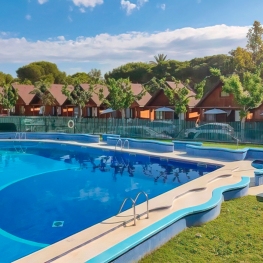 Roda de Berà (a

14.5 Km)
Arc de Bara is a very familiar campsite 50 meters from the…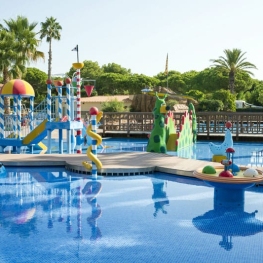 Roda de Berà (a

14.7 Km)
Camping bungalow on the beach of the Costa Dorada, with modern facilities…
Creixell (a

16.9 Km)
Welcome to Yelloh! Gavina village. Located on the seafront, on the Costa…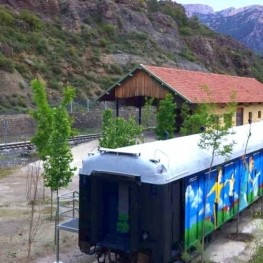 Àger (a

19.3 Km)
At Fundesplai, we manage 17 houses of colonies and hostels and 8…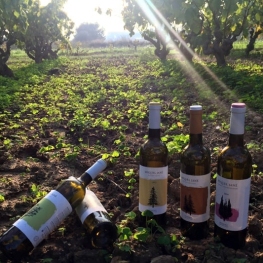 Font-rubí

(a 25.1 Km)
Discover the world of wine in our complete viticulture and oenology courses,…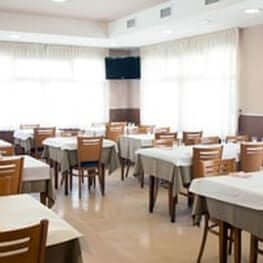 Subirats

(a 27.6 Km)
A restaurant lifetime. Catalan cuisine, home like before. Our goal is to…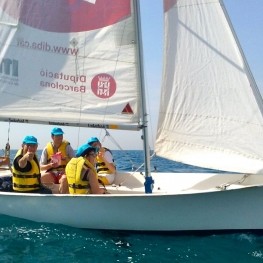 Sitges (a

16.3 Km)
nonprofit entity located in the Port d'Aiguadolç in Sitges. Its main objective…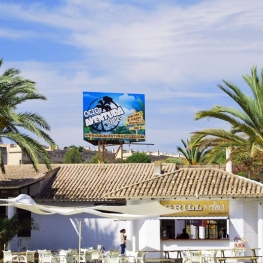 Sitges (a

16 Km)
If you want a great day, think no more, come to spend…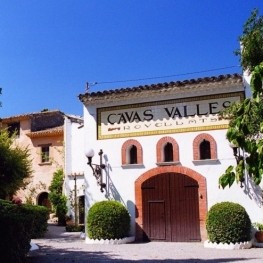 Sant Martí Sarroca (a

17.2 Km)
Visiting the Cava Rovellats winery is to learn about the history of…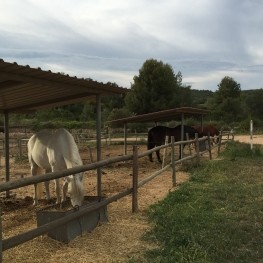 Sitges (a

16.2 Km)
Equitació Center, encourage the practice of riding between people with disabilities.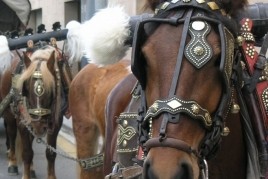 15/01/2022 - 17/01/2022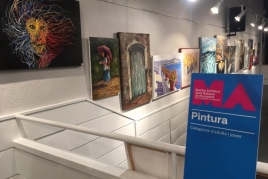 13/01/2022 - 04/02/2022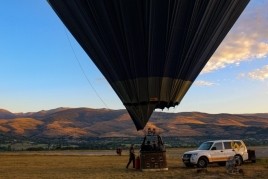 Globus Pirineu (Solsona)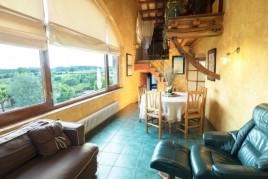 Can Gat Vell (Saus, Camallera i Llampaies)
Weather forecast
17-01-2022
Morning
Evening
Max 14º
Min -1º
18-01-2022
Morning
Evening
Max 14º
Min -1º