Province:
Barcelona |
Shire:
Moianès
|
Inhabitants:
347 |
Extension:
15,1 Km2 |
Altitude:
901 m
The term of Collsuspina, of 14.86 km2 located in the region of Moianès. It extends along the mountain range that closes the flat of Vic; it limits to the north with the municipality of Muntanyola, in the northeast and this with Tona, to the east and the southeast with the municipality of Balenyà, to the south with Castellcir and to the west with the municipality of Moià.
Collsuspina is an essentially mountainous term, formed geologically during the tertiary period. The port or neck of the Pollosa (920 meters) is the only pass between the Moianès and Osona that exceeds a thousand meters in the small mountain range of the northern part and that goes from the Caseta de Vilafort in Sant Cugat de Gavadons (1043 meters in Sant Cugat de Gavadons, 1061 meters on the mount de la Oller); It has a minimum height of 800 meters in the torrent of Santa Coloma, under the old Puig.
Due to its altitude and higher rainfall than in the rest of the Moianès, it is a term quite rich in water and with notable plans and valleys for crops. The term is crossed by small torrents, like that of Armadans or Picanyol, of the Griolera or of the Umbertes, and of Santa Coloma or of Fontscalents, that spill the waters in the stream of Marfà or Golarda.
In the lands of Collsuspina, a Mediterranean mountain climate with a continental tendency predominates. The term includes the old town and the neighborhoods of Picanyol and Casetes as well as a score of Masos.
Collsuspina, origin of three rivers
Within the municipality of Collsuspina, near Sant Cugat de Gavadons, there is a hydrographic vertex in which the basins of the Ter, Besòs and Llobregat rivers converge. This point is to the east of the crossroads of Can Bellver, Can Regàs and Fontanelles, on the second hill: what is a little bigger and a little higher.
The first steps of the Ter receive the name of Torrent de Sant Cugat, to later become the Gurri. Those of the Llobregat are known as Torrent de la Espina or Santa Coloma, and further away Riera de Calders, while Besòs, as a child, is called Torrent de Güells, and when the Congost is a little larger.
Therefore, the waters that the sky spills over Collsuspina are messengers of our people to very distant and scattered places, until finishing in Estartit, in Sant Adrià del Besòs and El Prat de Llobregat.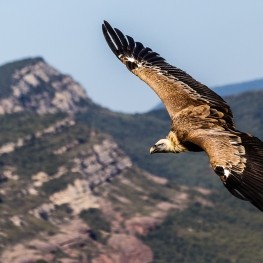 Sant Feliu de Codines (a

14.7 Km)
Center specialized in raptors. The flight session and the guided tour of…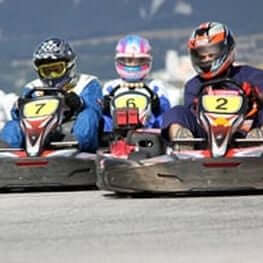 Vic (a

16.2 Km)
With a distance of 940 meters and a width of 8.9 meters,…
Folgueroles (a

17 Km)
One of the oldest literary museums in Catalonia, it is the home…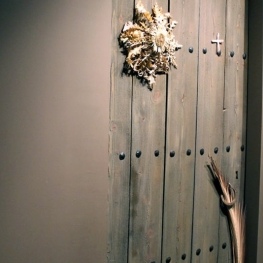 Sant Feliu Sasserra (a

18.3 Km)
The Interpretation Centre of Sant Feliu Sasserra Witchcraft offers visitors approach, with…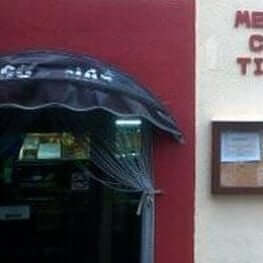 El Pont de Vilomara i Rocafort (a

29 Km)
Ideal to enjoy the best of the cuisine, where quality, value and…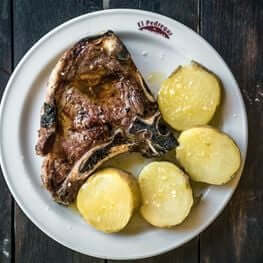 L'Esquirol (a

29.6 Km)
Located in the Anigami Adventure Park facilities, they offer menus of salads…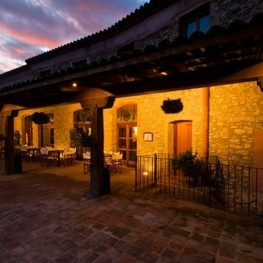 Bigues i Riells del Fai (a

16.8 Km)
12 double rooms and a junior suite, a meeting room, ideal for…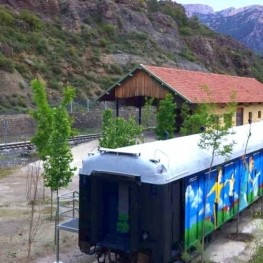 Àger (a

22 Km)
At Fundesplai, we manage 17 houses of colonies and hostels and 8…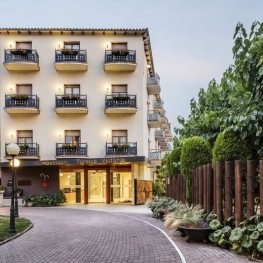 Caldes de Montbui (a

21.5 Km)
At the Balneario Termes Victoria Hotel we want you to feel at…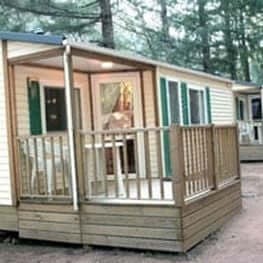 Vilanova de Sau (a

21.8 Km)
The campsite Pont is located in the heart of the Guilleries and…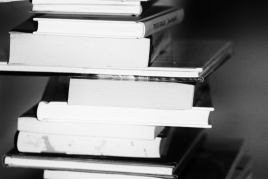 30/09/2022 - 02/10/2022

Weather forecast
27-09-2022
Morning
Evening
Max 19º
Min 9º
28-09-2022
Morning
Evening
Max 20º
Min 10º