Province:
Tarragona |
Shire:
Alt Camp
|
Inhabitants:
680 |
Extension:
6,4 Km2 |
Altitude:
236 m
The small town of Bràfim right extends Gaia River and bounded on the east by Montferri, on the north and Alió RODONA Vila, on the west by Puigpelat, and on the south by VILABELLA.
In the center of this small town, its narrow streets, we find the church of San Jaime, dedicated to the patron of the town. It was built in the late seventeenth century in a transitional style between gothic and baroque, on the ground of an earlier temple. Inside lies a baroque altarpiece Valls Joan Guasch (1794-1797) and an organ of 1730.
At Casa de la Villa, in front of the church is now the town hall. It was built in 1929 by Cesar Martinell, the builder of most modernist of the area wineries.
Out of the box Bràfim amid a peaceful area among pine trees and olive groves, we found the sanctuary of the Mother of God of Loreto, built between 1889 and 1892, neo-Romanesque style. This shrine was built on a hermitage of the seventeenth century (1664 - 1889), where it was kept for 225 years a Mother of God that the priest Pere Còdol brought a pilgrimage to Rome. Currently this Mother of God is found in the new sanctuary.
Bràfim Township is related to the Cistercian since this route, as well as the counties of Urgell and the Conca de Barbera, covering the region of Alt Camp.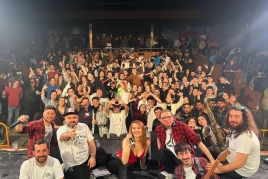 11/06/2023 ...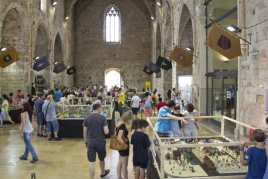 10/06/2023 - 11/06/2023

Weather forecast
08-06-2023
Morning
Evening
Max 25º
Min 13º
09-06-2023
Morning
Evening
Max 24º
Min 17º