Pilar Aymerich exhibition in Balaguer
From July 2 to August 28 in the exhibition hall of the Casa de la Paeria in Balaguer you can visit the exhibition " Pilar Aymerich: Photographs of an era, portraits with their own name", an exhibition coordinated by the balaguerines Francesc Canosa, director of LA MIRA, and Magda Gregori, editor and project manager of LA MIRA, which premiered last September in Juneda.
The opening of the exhibition organized by LA MIRA, Paeria de Balaguer, Som Cultura Balaguer and the Museo de la Noguera will take place on Friday, July 1 at 8 p.m. and will be attended by Aymerich, who will present it to the attendees.
The exhibition is a retrospective and a tribute to the work and figure of Pilar Aymerich, a pioneer photojournalist in this field in our country, and the selection of photographs is taken by the author herself on the occasion of the Miravisions event in 2021.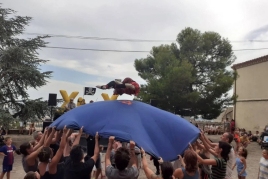 16/08/2022 - 21/08/2022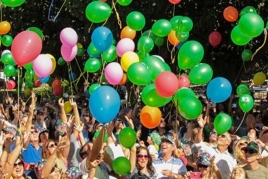 18/08/2022 - 24/08/2022