International Day of the Natural Parks
This event is over.
In commemoration of the declaration of the first European national park in Sweden on May 24, 1909, the Federation of Natural and National Parks of Europe ( Europarc ), an organization that brings together 38 countries , celebrates the European Day of Parks.
In Catalonia in 1928 the Board of Montseny Mountain was born, the first figure of protection of a natural area in Catalonia, followed, and later, in 1972, San Lorenzo del Munt and l'Obac, the first space declared a natural park in the whole Spanish State.
In our country we have a declared national park: the National Park of Aigüestortes and Lake of San Mauricio (since 1955), to which we must add other natural parks and another 150 spaces grouped into different legal protection figures that represent 30% of our territory
From femturisme.cat we encourage you to discover, if you have not already done so, the Natural Parks of Catalonia:
High Pyrenees
Cap de Creus
Headers of the Ter and the Freser
Collserola
Delta de Llobregat
The ports
The Montgrí, Illes Medes and Baix Ter
The Albera
Mas de Melons and secanos de Lleida
Massif of Pedraforca
Montseny
Montserrat
Sant Llorenç del Munt and l'Obac
Sierra de Montsant
28/05/2022 ...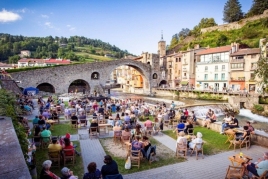 28/05/2022 ...