Hotel Molí de la Torre Bigues i Riells del Fai
Contact
info@molidelatorre.cat
Using the building of a small textile factory of the nineteenth century, built on a twelfth - century mill, we have created this magnificent rural hotel, which integrates conservation history of its industrial past.
We have 12 double rooms and one junior suite, a meeting room, ideal for events of any kind, and a restaurant serving cuisine offers local and seasonal, and whenever we can with environmentally friendly products.
Our terrace, accompanied by birdsong and the sound of the river water to jump the lock, make you feel in an environment of peace and tranquility.
Ideal for couples, family groups, friends or business.
In our pets are welcome, not to make you feel bad to be away from them days you're with us.
We wait for you!
Registration Number in Tourism Register of Catalonia and Andorra: HB-004261
Hotel Molí de la Torre Bigues i Riells del Fai
Valentine's Special! Escape with your partner and get ready to enjoy every emotion, no matter how small. Discover our charming rural hotel, the natural environment…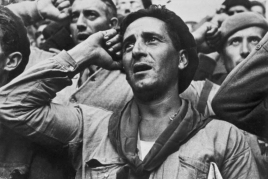 10/02/2023 - 11/02/2023 ...