Cripta Gaudí Santa Coloma de Cervelló
Contact
coloniaguell@adleisure.com
The Gaudí Crypt, inside the Colonia Güell, is the architect's most hidden treasure. A creation for which his patron, Eusebi Güell, gave him freedom of budget, and which became the test laboratory for the construction of the Sagrada Família.
This is the artist's purest work, in which he explores all his skills and perfects his techniques.
It was declared a World Heritage Site by UNESCO in 2005 and in 2013 it became the first monument with this recognition to obtain the Biosphere Certification for the sustainable management of its services.
Located within the Colonia Güell, an atypical industrial colony for its time where Gaudí and his friend Count Güell put into practice the main technical advances of the time and also the latest social reforms.
The audio guide, available in 10 languages, will accompany you on a unique visit through the architecture, society and culture of the 19th century. Accessible by public transport: Ferrocarriles de la Generalitat de Catalunya (FGC) from Plaza España, Barcelona. Lines S33, S8 and S4 to the "Colonia Güell" station (17 minutes).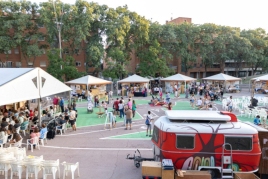 02/10/2023 ...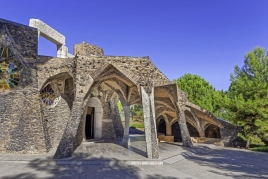 07/10/2023 ...