Extension: 70,2 Km2
Altitude: 277 m

How to arrive How to arrive
Terrassa is one of the capitals of Western Valle along with Sabadell. It has a population of over 200,000, making it the most populated city in the region.
Terrassa is located at the foot of the Natural Park of San Lorenzo del Munt i l'Obac, at 277 meters above sea level and the municipality is the largest in the Vallés Occidental.
The municipality of Terrassa has a very good communication, as it is located in the metropolitan area of Barcelona and is connected to Barcelona and Manresa highways through C-58 and C-16, besides having RENFE train stations and of Railways of the Genaralitat de Catalunya.
If we go and take a walk in Terrassa, see how to integrate within the old city factories and chimneys, as a result of industrialization that took place in the city during the nineteenth and early twentieth century. Some of the buildings that are worth visiting in this period are the Masia Freixa, designed by architect Lluís Muncunill, and currently is home to the School of Music in Terrassa, the steam Aymerich Amat and Jover, of 1907, and currently is home to the National Museum of Science and Technology of Catalonia (MNACTEC), the visit which is essential, or Sagrera Casa Alegre in 1911, among many others.
From medieval Terrassa some remains as the Tower of the Palace and Castle Vallparadís Cartoixa. And for a time a little later are the monuments of the churches of San Pedro, located next to the park Vallparadís.
It is therefore an industrial city but also university Terrassa has about 13,000 college and university campus located in the city center. But in terms of Terrassa we also discuss the importance of the jockey, sport terrassenc par excellence during the Olympics from 92, was the co-host city Olympic sport.
Terrassa is also known as the Catalan capital of Jazz, and is a good sign the prestigious Terrassa Jazz Festival held in the Nova Jazz Cava.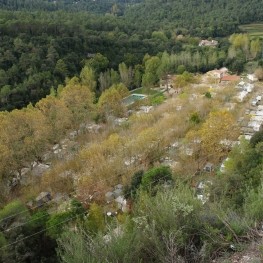 Sant Quirze Safaja (a

21.6 Km)
In the countryside, in the middle of the mountain at 600 m…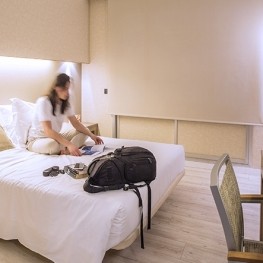 Barcelona (a

21.4 Km)
Aparthotel Silver is one of the recommended establishments in Barcelona.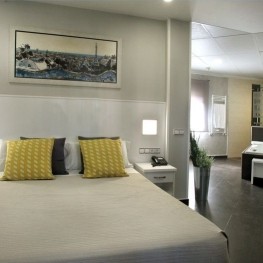 Barcelona (a

23.4 Km)
It is located in the center of one of the longest commercial…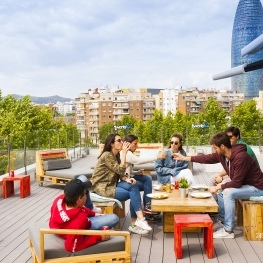 Barcelona (a

23.5 Km)
Welcome to Twentytú Hostel, the most innovative and sustainable hostel in Barcelona.…
Barcelona (a

23.5 Km)
Pirineu in Boca was born in March 2015 as the result of…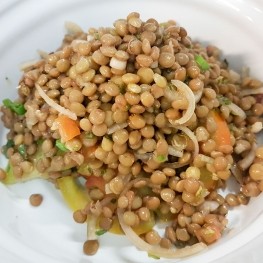 Les Franqueses del Vallès (a

26.2 Km)
In our restaurant you will find products from all over Catalonia, from…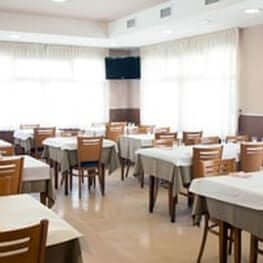 Subirats (a

25.2 Km)
A restaurant lifetime. Catalan cuisine, home like before. Our goal is to…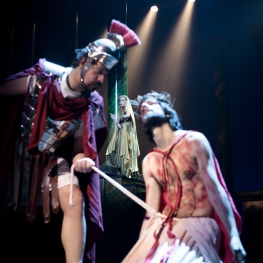 Olesa de Montserrat (a

10.3 Km)
The Passion of Olesa is more than theater. It is an experience…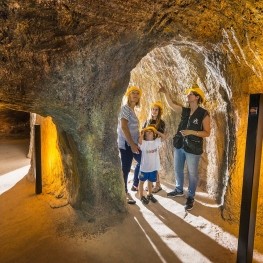 Abrera (a

10.3 Km)
The Tourism Consortium means a great opportunity to improve the quality of…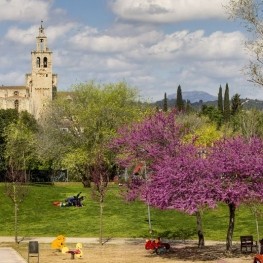 Almacelles (a

11.8 Km)
Villas Floridas promotes the flower and the plant as Catalonia's natural heritage…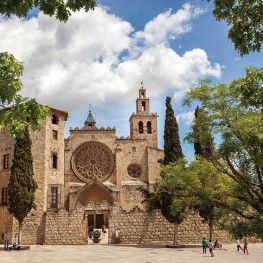 Sant Cugat del Vallès (a

11.7 Km)
In the center of the city, in Octaviano square, we find the…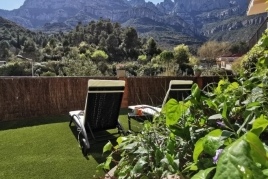 Apartaments Agulles de Montserrat (Monistrol de Montserrat) (a 15.3 Km)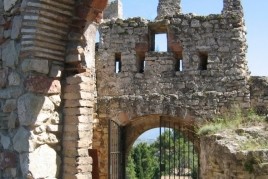 Castell de Gelida (Gelida) (a 18.9 Km)
Weather forecast
03-12-2021
Morning
Evening
Max 11º
Min 0º
04-12-2021
Morning
Evening
Max 13º
Min 5º