Province:
Girona |
Shire:
Alt Empordà
|
Inhabitants:
1.826 |
Extension:
43,6 Km2 |
Altitude:
32 m
On a small hill in the district of Alt Empordà is the municipality of Peralada. It is located just 7 km from the capital of the region, Figueres. In the village we can distinguish two parts, of which the old town stands located around the castle Peralada.
Peralada has several population centers: the person's old term Vilanova de la Muga, which includes the chapel of Sant Joan Sescloses, Urbanization Peralada Golf Club and other neighborhoods of houses that are scattered by the term.
Peralada The origin comes from the year 500 BC when the Iberians settled in this area. However, the stage with more splendor of this town was in the Middle Ages as it was one of the first villages empordanesas important because it served as the capital of a county.
This period is the Peralada Castle as it was the center of the county. Today continues to see great performances in their environment as the celebration of International Music Festival Peralada held every summer in their gardens. Also, part of the castle, is the elegant Casino.
Near the castle, specifically across the street, is the Convento del Carmen in Gothic style and it houses the Peralada Castle Museum, the Wine Museum and the Museum of Glass. Obro the spaces visited the municipality is the Sant Domènech Cloister and Museum, which was part of a convent of agustines, and the church of Sant Martí, among other things, shows us a miniature manger the 40s.
As regards the natural environment, Peralada is right Orlina River, with which joins the Llobregate d'Empordà as it crosses the term for the southern side and also later joins Muga river.
The topography of the area is flat, making it easier than most lands are conreadas and high quality.
There are also a large number of carriage roads that connect Peralada with their neighbors and allow us to walk around enjoying a beautiful place.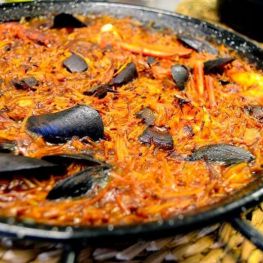 Colera

(a 15.4 Km)
In Can Llissa we are defenders of the slow food philosophy and…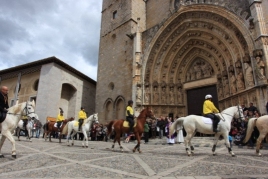 26/03/2023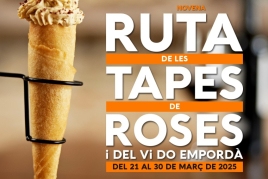 17/03/2023 - 26/03/2023

Weather forecast
22-03-2023
Morning
Evening
Max 22º
Min 5º
23-03-2023
Morning
Evening
Max 23º
Min 8º