Province:
Barcelona
Shire:
Maresme
Inhabitants:
22536
Extension: 3,4 Km2
Altitude: 27 m

How to arrive How to arrive
Located between the Mediterranean Sea and the DO Alella vineyards, twenty minutes from Barcelona, El Masnou will captivate you with its beautiful beaches, its rich modernist architectural heritage and its wide gastronomic offer.
El Masnou is a town that has grown on the edge of the coast, which has marked its close relationship with the sea, from the primitive settlers of the Roman town of Cal Ros de las Cabras, passing through the glorious past of the merchant marine of the 19th century, up to the most recent awards obtained by the Olympic sailors trained in the Nautical Club.
Strolling along the sea side, getting to know the corners of the old town, where you can still breathe the history of the town, and you can savor a good meal are some of the experiences you can enjoy if you come to Masnou.
El Masnou is characterized by the Mediterranean climate, with hot summers and mild winters, which makes it an attractive destination to be visited throughout the year. The rains, quite irregular, are not very abundant and are concentrated mainly in autumn and spring.
Signposted route
Itinerary "El Masnou, land of the sea"
Welcome and welcome to an exciting and enriching walk through the most surprising streets, buildings and corners of the town of El Masnou (Maresme).
Under the motto "El Masnou, land of the sea", an ambitious project has been carried out to recover local heritage and promote tourism. Through the itinerary that we propose you will discover modernist buildings, a very unique Indian house, legends and entrepreneurial proposals, as well as a lot of experiences that have configured the Masnou as it is.
How to get
The town of Masnou is located in the south of the Maresme region, between Premià de Mar and Montgat. The municipality is very well connected (only 18.5 km from Barcelona), both by public transport and by road.
With own vehicle
By the Maresme motorway, the C-32 (exit 86), or by the N-II road.
By train
RENFE, line R1, Barcelona-Mataró, every 10 min on weekdays and every 15 min on Saturdays, Sundays and holidays. Masnou and Ocata stations.
By bus
C10 Mataró-Barcelona (by N-II) Grupo Sarbus: +34 93 798 11 00
Night bus
N80 Barcelona-Mataró (Barcelona, from 1:15 to 04:15, and El Masnou, from 12:31 to 03:31). N81 Barcelona -Vilassar de Arriba (from Barcelona, from 0.45 am to 3.45 am, and El Masnou, from 0 am to 3 am).
With nautical transport
Marina 41º 28 '30 "N / 02º 18 '47" E
Airports
Barcelona-El Prat Airport (35 km). Girona Airport (75 km).
Get closer to Masnou!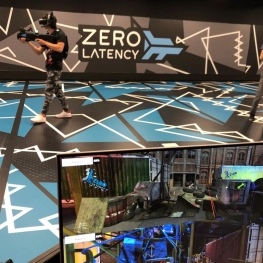 Barcelona (a

12.5 Km)
Imagine being able to enter a virtual world in which your body…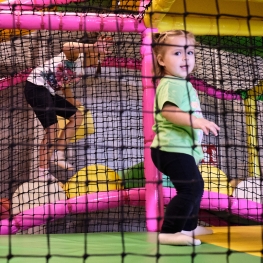 Barcelona (a

12.5 Km)
A unique space where special emphasis is placed on young audiences and…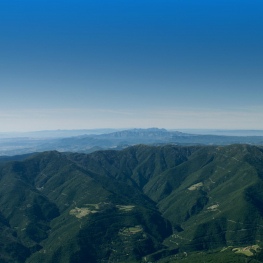 Aiguafreda (a

14.2 Km)
The Vallès Oriental region is ideal for living experiences with family, friends…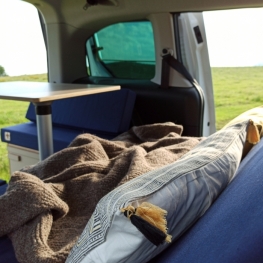 Barcelona (a

13.8 Km)
We want you to enjoy the experience with complete peace of mind…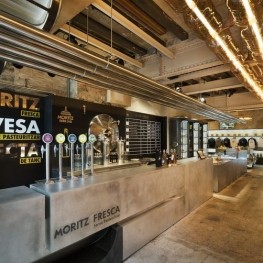 Barcelona (a

16.9 Km)
The Moritz Barcelona Factory is a unique space, divided into three floors,…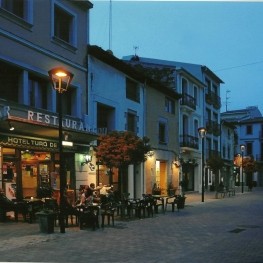 Santa Maria de Palautordera (a

25.8 Km)
Located in the center of Santa Maria de Palautordera, at the foot…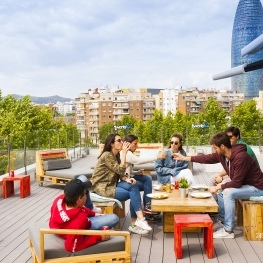 Barcelona (a

14.1 Km)
Welcome to Twentytú Hostel, the most innovative and sustainable hostel in Barcelona.…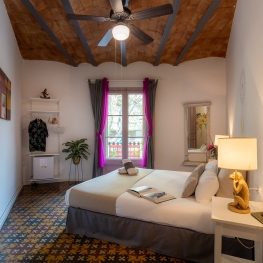 Barcelona (a

15.6 Km)
We are in the heart of Barcelona, a few meters from the…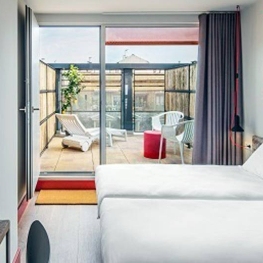 Barcelona (a

15.8 Km)
Barcelona generator is a high-design hostel whose decor displays a mix of…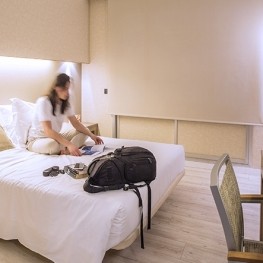 Barcelona (a

16.4 Km)
Aparthotel Silver is one of the recommended establishments in Barcelona.
28/05/2022 ...

28/05/2022 ...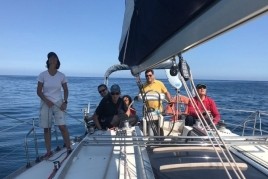 Escola Nàutica Centre de Navegants (Badalona) (a 8.2 Km)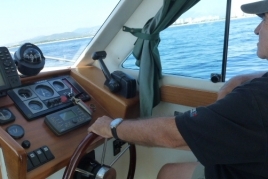 Escola Nàutica Centre de Navegants (Badalona) (a 8.2 Km)
Weather forecast
28-05-2022
Morning
Evening
Max 24º
Min 17º
29-05-2022
Morning
Evening
Max 23º
Min 15º