Province:
Girona |
Shire:
Alt Empordà
|
Inhabitants:
2.892 |
Extension:
26,4 Km2 |
Altitude:
23 m
Cadaqués is a town of Girona which is part of the Alt Empordà. It is located in the sea, located in the cove bearing the same name and surrounded by mountains Pení. The township, which comprises the towns of Portlligat and the urban core itself, occupies the eastern part of the peninsula of Cap de Creus. The village has maintained its original structure as for many years found itself isolated from the rest of the peninsula because of the surrounding Rocky Mountains.
The white houses are crammed in stages and between streets also around the white church of Santa Maria. It retains a semi-cylindrical tower and arch door next to the Plaça Gran.
Portlligat
Portlligat is a core of the coast that is part of Cadaqués, both located in the Alt Empordà. This territory is very rugged, hence the justification that have originated many coves and headlands on the coast. Specifically, we find Portlligat entering the bay of Cap de Creus. Even so, its beach has almost no depth.
It received its name because it seems that this term was surrounded by land and was only inside a lake, since just opposite Portlligat are two islands, one of them has the same name as this area but it is also known as Illa the Correu.
It is said that the origin of this population comes from a group of fishermen who settled near the sea with their barracks, where later the genuine artist Salvador Dali had built his residence, and it is for this reason that today this village is so well known.
For this reason, the architectural heritage found in this area, in addition to
Casa-Museu Dali, consists of the old fishermen's huts. Of these highlights Rellotge Barraca ("clock", since in its façade features a sundial).
The Casa-Museu Dali is the main attraction of this area and hence its popularity comes as remarkable and noticeable among tourists.
Salvador Dalí was established in this area in 1930 attracted by its tranquility and isolation. House opted as one of the fishermen's huts gradually and over time was transforming and expanding, giving his personal and artistic touch.
It appears that in the past, Portlligat was the football field of Cadaqués, due to its topography is flat and suitable for this sport.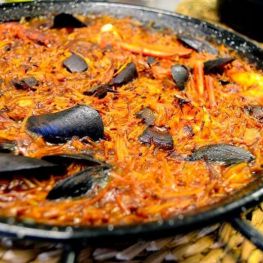 Colera

(a 16.4 Km)
In Can Llissa we are defenders of the slow food philosophy and…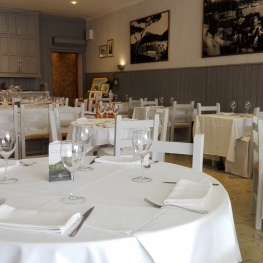 Torroella de Montgrí - L'Estartit

(a 26.9 Km)
Enjoy magnificent cuisine and a stay with sea views, at the Restaurant…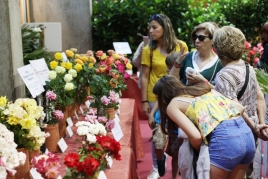 08/06/2023 - 11/06/2023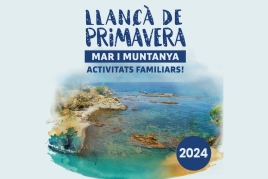 01/05/2023 - 11/06/2023

Weather forecast
08-06-2023
Morning
Evening
Max 28º
Min 15º
09-06-2023
Morning
Evening
Max 28º
Min 18º