Geological itinerary through the Brai de Oló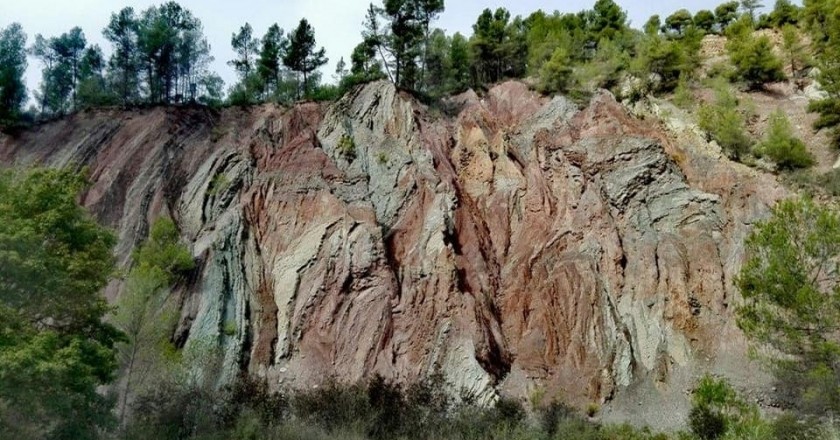 On the C-25 road (Eje Transversal) from Vic or from Manresa until you find the Santa Maria de Oló exit , and continue on the BV-4315 road to Oló. Right at the entrance to the town, is Plaza Cataluña and the starting point of the route.
From the square you continue down the main street passing through the Plaza San Antonio María Claret and the new church of Santa María. We continue through the narrow streets and then down the path until we cross the Oló stream. From this point, heading northeast, along the side path in the stream, you will reach the lever to find the asphalt road, La Salada. On the way up, after 50 meters, you leave La Salada and take the path that leads to the Brai viewpoint.
On the way back, we find La Salada and follow the road, passing the Cal Macari cliff, until we reach the town.
In the municipality of Santa María de Oló there is a set of ridges and valleys that follow the northeast / southwest direction, which adopted the main tectonic structure of the area when the Pyrenees were formed: the Oló anticline fold.
About 40 million years ago, in the Eocene epoch (of the Paeogen geological period), there was a small open sea in the Atlantic that reached the central area of the territory of present-day Catalonia. The convergence of the Iberian and European tectonic plates, which ended up shaping the Pyrenees, produced a general uplift of the terrain. As a result of this process, at the end of the Eocene this sea lost its outlet to the Atlantic.
The hot climate with little rainfall at the end of the Eocene favored the evaporation of the stagnant waters. The salt contained in these waters was settling at the bottom. The basin was narrowing, revealing part of the deposited salts. Later, the transition to a rainier climate caused the salt deposits to be covered by clay materials.
Rivers flowed into the basin from the north, the Pyrenees, which were in the making, and from the south, from the old Catalánides mountain range. The materials carried by the rivers (sands and clays) that flowed into the basin were deposited on the lower impermeable clays.
In some places of the decay, lakes originated due to the contribution of water from the rivers. Calcareous sediments were accumulating at the bottom of the lakes, which on some occasions were covered by materials from the draining rivers. Under these fluvial sediments the previous calcareous deposits were consolidated, forming limestone rock.
All these stratified materials underwent folding and fractures as a result of the tectonic movements that originated the Pyrenees. In the Oló area, the strong pressure and the presence of plastic salts under the surface layers favored the formation of an anticlinal fold or convex complex.
Source: Santa Maria d'Oló Town Hall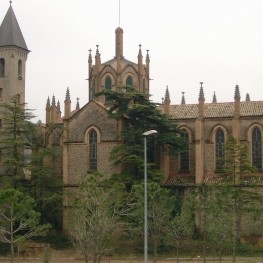 Puig-reig (a

17.1 Km)
The Interpretation Center of the Colonia Pons Church, through three museum spaces,…
Sant Fruitós de Bages (a

18.6 Km)
Món Sant Benet is a highly unique cultural, tourist and leisure project.…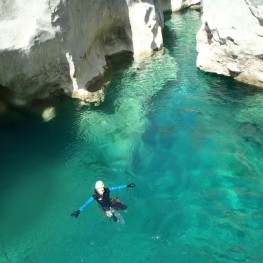 La Vall d'en Bas (a

19.1 Km)
Guides de Montaña y Barrancos Ama Dablam is an adventure and outdoor…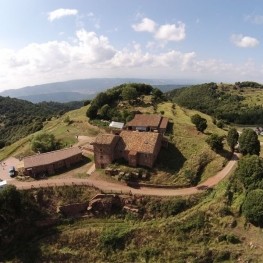 Tagamanent (a

23.6 Km)
In La Masia Restaurant El Bellver, from 1:00 pm to 3:30 pm…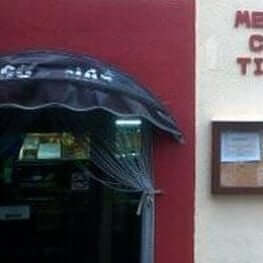 El Pont de Vilomara i Rocafort (a

23.8 Km)
Ideal to enjoy the best of the cuisine, where quality, value and…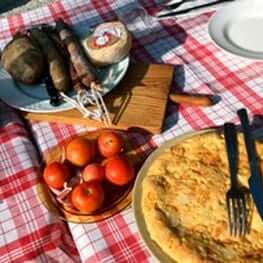 Montclar (a

27.6 Km)
specializing in black peas Restuarante (negres pèsols), grilled meat and produce from…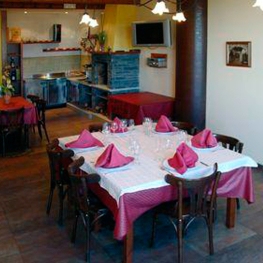 Berga (a

29.5 Km)
Cal Travé is a family restaurant of traditional Catalan cuisine and seasonal…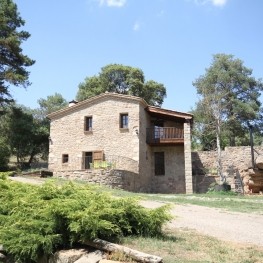 Sagàs (a

18.7 Km)
La Bauma is an old mountain house renovated with all the necessary…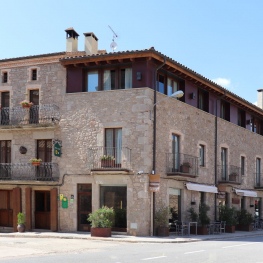 Perafita (a

19.5 Km)
Traditional house completely restored where you can choose between six independent rural…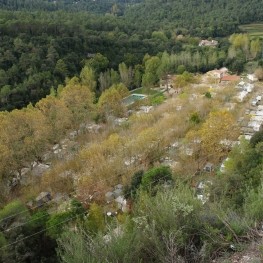 Sant Quirze Safaja (a

20.1 Km)
In the countryside, in the middle of the mountain at 600 m…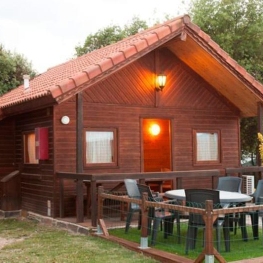 Gironella (a

20.3 Km)
The Gironella Camping is located in the center of the Berguedà, with…