Family proposals to enjoy during Holy Week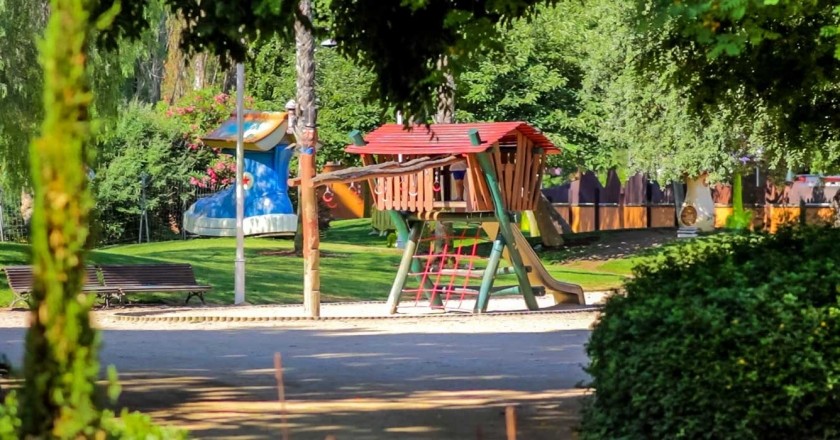 To enter the spring on a good foot, enjoy the good weather and spend a Holy Week to remember we propose a set of proposals to discover with the whole family. From playgrounds in outdoor restaurants, to more cultural proposals!
Let's go?
Leisure and culture
The Francesc Macià park, the giant sculptures of Malgrat de Mar
The Francesc Macià is one of the most popular attractions of the Maresme and a closed park that guarantees the safety of the little ones and the tranquility of those who accompany them. There are areas with different uses, such as a space for skateboards, sensory playgrounds, shelters and children's games and dolls that create a magical and unique atmosphere. Above all, giant figures such as shoes or pastels stand out.
The Francesc Macià park is for everyone, therefore, it has services adapted to all needs. You will find drinking fountains and toilets integrated between the vegetation adapted to all and with changing tables for the little ones.
The park has areas and multipurpose spaces: sports area, children's play area, picnic area and amphitheater.
More information on the website of Malgrat Turismo.
Pirineu Adventure Park
Surrounded by water and nature, Pirineu Parque Aventura is a fun space for adults and children that offers more than 90 activities spread over 5 circuits of different levels and suitable for all tastes. You will find more than 500 meters of zip lines, vacuum jumps, lianas, footbridges? The bridges, tunnels, skate, slackline, Tarzan jumps, stirrups, swings, etc.
Únic Park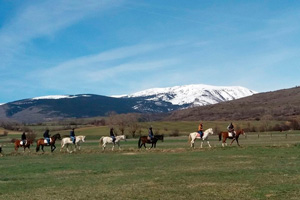 In Llívia you will find Únic Parque created with the intention of offering our visitors a complete range of leisure and sports activities and all in one place, so you have everything much closer!
The space offers multiple opportunities, as well as parties, events and a great gastronomic offer in its restaurant.
Playvr Sagrada Virtual Reality
If what you want is to experience new emotions in virtual reality your destination is Playvr Sagrada Virtual Reality, in Barcelona. You will find several proposals, such as the escape room or more than 10 action games for adults and children.
Escape Room Cerdanya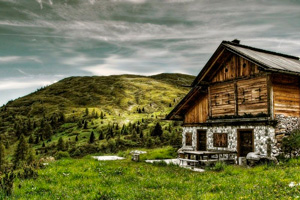 If what you want is to spend nerves and intrigue, you should visit the Cerdanya Escape Room in Llívia. The refuge of a hunter in the midst of nature is the setting for this game of tests and enigmas.
You have 60 minutes to escape, will you get it?
Museum of the Trementinaires
Do you know who the trementinaires were? Yes, it was the name by which the women of the Valley of the Vansa and Tuixent were known who had a great knowledge of the plants and their virtues and elaborated ancestral remedies acquired from generation to generation.
To the Museum of the Trementinaires of Tuixent you will discover more about the life of these women and what they supposed for the Catalonia of that time.
Ca l'Amorós, House Museum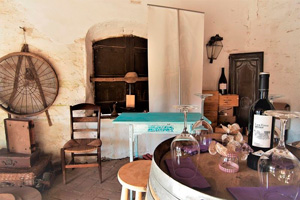 Do you want to travel in the 18th century without using a time machine? You can do it by visiting the Ca l'Amorós House Museum, in Porrera.
The house built in 1797, is named after a wealthy family of the time, the Amorós and has remained intact in the times. It was declared a cultural asset of local interest, Catalan cultural heritage.
Gastronomic proposals
Masía Restaurante El Bellver
If with so many plans you have gone hungry as we leave you two recommendations where you can escape this Holy Week and give a good cheer to your palate.
The first is the Masía Restaurante El Bellver a Tagamenent where you will taste a country kitchen made with organic products and proximity. The environment is unbeatable!
Terra Restaurant
A Les Franqueses del Vallès is the Terra Restaurant with a gastronomic offer based on the traditions and the origin and proximity of the products.