New season of xató a Catalunya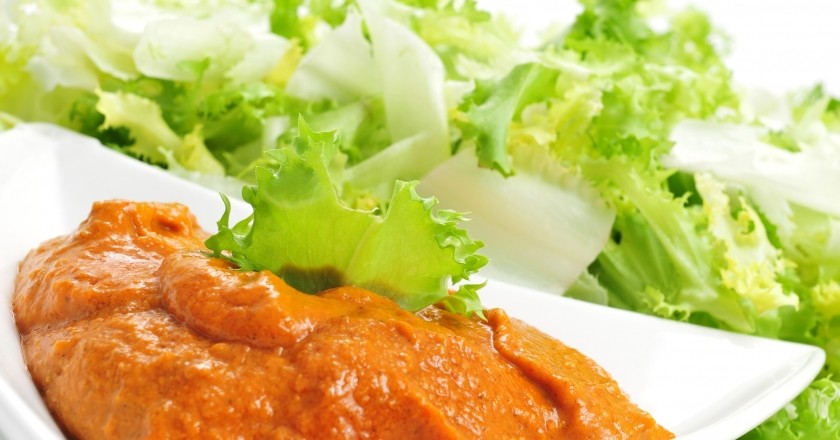 The Mediterranean cuisine with its flavors and colors has a characteristic dish in the coldest months of the year: yes, we are talking about the xató!
This dish so typical of Catalan cuisine, is formed, essentially by a sauce, hence its name.
The xató is a variant of romesco sauce based on the ñora. In addition to this species of pepper also toast, toasted almonds and hazelnuts, garlic, oil and salt. It must be added that the elaboration varies according to the population where it is carried out.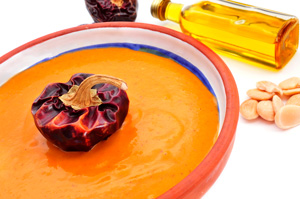 It is served with escarole (a vegetable very similar to lettuce but which differs in that it is much more resistant to cold and therefore cultivated during the cold season). Also, it is usually accompanied with cod, tuna and Arbequina olives.
This dish is especially typical in the regions of Alt and Baix Penedès and El Garraf. But as we said you can enjoy the characteristics of each destination, including highlights; Vilafranca del Penedès, Vilanova and La Geltrú, El Vendrell, Sitges and Calafell.
In fact, in recent years, the acceptance of this dish has been so good that the Ruta del Xató has been born , which goes beyond eating xató and drinking a good wine, since it is a fantastic excuse to leave home and enjoy of all that our regions can offer you.
From femturisme we suggest you to be seduced by this delicious culinary proposal, enjoying the attractions of the towns and cities you will visit!