Active Femturisme in the Costa Dorada Mountains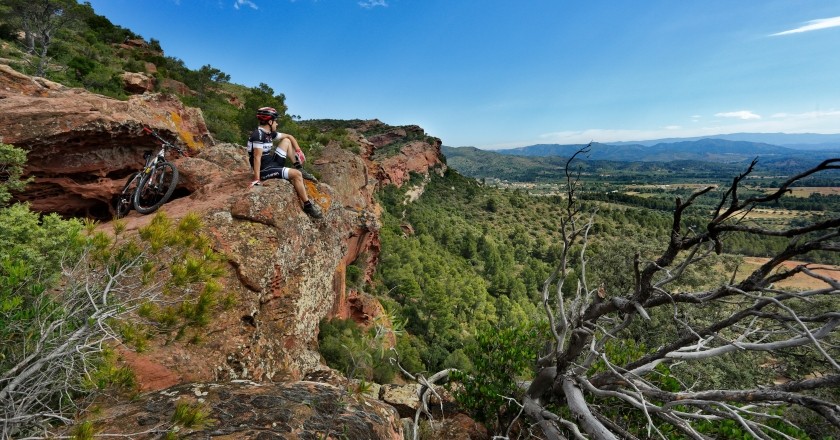 The Costa Dorada Mountains are a paradise for lovers of active tourism, with activities that present different levels of difficulty. This makes the area an ideal sport and leisure resource for all types of users, from professionals who opt for climbing or mountain bike ascents, to families who prefer peaceful walks in the middle of nature.
Hiking is one of the main resources of the area, with many paths and itineraries, completely suitable for the practice of this activity. The routes are themed according to the place where they pass, whether they are natural spaces, crops or land of legends. Some of the itineraries are also suitable for mountain biking. Among the sports and leisure activities in the area, we highlight:
trekking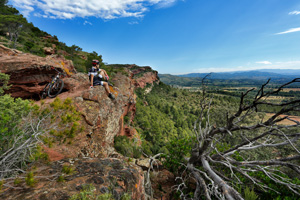 The routes abound by places of great natural interest (Mountains of Prades), by towns full of history (Roads of the Barony of Escornalbou), by spaces full of myths and legends (Land of Dips), or by towns that stand out for their landscape agrarian and for the quality of its agri-food products (Paisajes de la Avellana). There are long-distance routes in the area (GR 7, GR 65-5) and other small routes (PR C6, PR C18, PR C88).
BTT
Some of the routes to do in BTT are designed for the more adventurous, while other circuits are ideal to enjoy as a family. The routes are also themed, and all compete in attractiveness and interest. In Mont-roig del Camp there is a BTT Center, which offers services and information on routes through the Costa Dorada Mountains.
climbing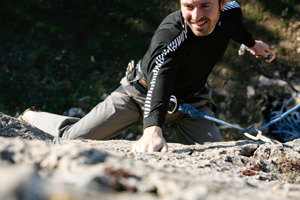 The cliffs of Arbolí are known by climbers from all over the world, who practice this sport all year round, in rock walls such as the Falcon, Can Mansa, the Dart or the Burnt.
The cliffs of the Mussara are also a highlight for climbing, except the breeding season of birds in danger of extinction that occupy some sectors of this mountain range. Also, the Sierra de Llaberia has a very rugged relief, with embedded ravines and spectacular ravines.
Touring
The area offers the visitor itineraries to do in a motorized vehicle, with tours of the main scenic, natural, cultural or gastronomic attractions. Some of the routes are the Prades Mountains, the Sierra de la Mussara, the Barony de Escornalbou, or the Landscapes of the Hazelnut.
Equestrian
Several centers scattered around the Costa Dorada Mountains - Prades, Vilanova d'Escornalbou, L'Aleixar and les Borges del Camp - offer the possibility of practicing horse riding in the middle of nature.
You see, in the mountains of the Costa Dorada and its closest geographical area there are a lot of proposals for active tourism. These are still added more: hiking activities, 4x4, archery, paint-ball, climbing, caving, canyoning, kayaking and golf.
Take advantage of the arrival of spring for active tourism in the Costa Dorada Mountains!