Niudalia - Flower Farm Capolat
Casa Sorribes S/N, BV-4241, 26
Capolat
Contact
info@niudalia.es
Niudalia is a space to visit Dahlias, Tulips and many other varieties of flowers.
A space where you can experience nature and marvel at its flowery gardens. It is a space dedicated to different types of events, from weddings, photography workshops, yoga, coaching, gastronomic tastings, to fairs and/or advertising.
They are located in Rossinyol and Coforb, in Casa Sorribes, Capolat, just 5 minutes from Berga, in Berguedà. They can only be accessed by car, since they are located at the foot of the Sierra de Queralt and are at an altitude of more than 1,000m.
If you wish to reserve the space for private events or collaborate, you must contact them via email at info@niudalia.es.
In Niudalia you can find extensive flower gardens, and when we talk about extensive, they are extensive! You can find tens of thousands of flowers of all kinds, from dahlias to tulips, from tulips to lupines, from lupines to hyacinths, from hyacinths to daffodils, and a long list of different varieties.
Flowering blocks are divided into two large groups. The flowering of the tulip on the one hand is during March and lasts until mid-April. From here, towards June, the stage of the dahlias begins. Dahlias bloom in mid-June, with the arrival of summer. During the tulip season, you can find a little piece of Holland in the Berguedà, and during the dahlia season you can enjoy the beauty of a very peculiar type of flower.
Niudàlia has small "spots" where you can have a picnic or snack if you are going to visit them, you can also take a guided tour where they will explain all the varieties of flowers found in their gardens and apart from this, you can take a bouquet of flowers of the varieties that you like the most.
Right now, Niudalia has just started, and through their social networks ( @Niudalia ) on Instagram, they will discover information about all the new projects they have in mind.
They are very attentive to their networks because Niudalia has just been born...
They are waiting for you!!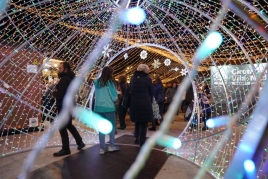 06/12/2023 - 10/12/2023 ...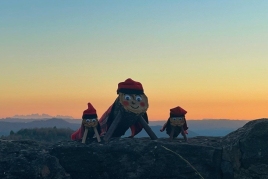 17/12/2023