Càmping La Balma Espinelves
Autovía Girona-Lleida (C-25) sortida 202, a 1km direcció Espinelves
Espinelves
Contact
campinglabalma@gmail.com
Camping la Balma is located 1 km from the town of Espinelves, at 725 meters above sea level, located between the natural park of Montseny and Guilleries; a privileged area for its vegetation, fauna and mineral waters. But in just 1 hour and a quarter from Barcelona, 15 minutes from Vic, 35 minutes from the Costa Brava ( Blanes and Lloret de Mar ) and 35 minutes from Girona.
It is a privileged place due to the abundant and leafy presence of all you trees, as well as innumerable sources of crystal clear water and places of calm and absolute tranquility.
La Balma is a family campsite, with a majority of clients made up of couples with children from 2 to 13 years old. At our campsite they find contact with nature and the tranquility that their cities of origin lack. From the campsite you can plan different itineraries to visit the innumerable attractions of Montseny and Les Guilleries; such as mineral water sources, hermitages, forests, streams,... You can also visit the Espinelves Fir Fair and the Viladrau Chestnut Fair, in addition to the monthly fairs that are held both in Viladrau as Sant Hilari Sacalm and the Vic Medieval Market or the Vic Live Music Market, among many other activities that take place in Vic. Vic is only 15-20 minutes from the campsite.
In the same campsite or in a few minutes from the campsite you can do all kinds of activities such as: beauty courses, walking routes, bicycle routes, guided quad or 4x4 routes, electric bicycle routes, Segway routes, balloon flights, archery, fishing, horse or pony routes; and have a great time in the Selva aventura adventure park (3 minutes by car from the campsite)
The campsite has large pitches of 90 square meters or more, suitable for caravans, motorhomes or tents, always with an electrical connection if desired. We also have a system to flush the chemical toilet and fountains to collect water near the plots. In general, the plots are vastly shaded, but we also have sun, for families who want to enjoy the sun.
The campsite has a family atmosphere, with children and people looking to enjoy nature, look for chestnuts and mushrooms and walk alone or with their dogs.
We must highlight the excellent communication that the campsite has now, since it has two exits from the transversal axis (c-25) at a distance of 1 km.
This means of communication has allowed a client of the campsite to reach the Costa Brava in 35 minutes, Girona in 35 minutes, Barcelona in 1 hour and 1 hour and ½ to be skiing on the Molina ski slopes.
The facilities are complemented by the bar and the games room, which has billiards and table football. We also have a wide range of board games, such as: card games, dominoes, goose, chess,... as well as children's books and a wonderful Scalextric circuit. (everyone has to take their cars to be able to run)
We also have an air-conditioned service block, with free 24-hour hot water, a washing machine, a toilet for the disabled and also for babies with a changing table and infant bathtub, as well as other services.
There is also a sports area, where there is a futsal and basketball field, petanque courts and a 72-square-meter pool, with an area for adults and an area for children. The pool also has a sunbathing area around the pool, a part of which is grassed. We also have ping pong, mini basketball and 5 children's play areas (with swings, springs, slide,...)
We have 3 barbecues to make large calçotades or barbecues with the succulent meat from the Osona region; and in autumn make the typical chestnuts.
The campsite has activities for children and adults every Saturday in July and August. (Karaoke, Zumba classes, aquagym classes, beauty workshop, singer performance, 3X3 mini-soccer, bouncy castle in the pool, children's games in the pool, summer carnival, final summer disco, table football championship, billiards championship, ping pong championship, makeup course); also in autumn the chestnut and Halloween are made. In addition, the campsite collaborates with all the activities that parents want to organize.
The campsite has free Wi-Fi. In the vicinity of the campsite you can find: horse riding, adventure park, fishing and guided routes on foot, by bike, on horseback, by quad, by Segway or balloon flights. At the reception they can be informed of more activities that can be carried out and indicate how to get to the places they want to visit. The camping staff speak Catalan, Spanish, English and Russian.
Consult special offers for groups, schools, listeners, recreational centers,...
Registration Number in Tourism Register of Catalonia and Andorra: KCC-000120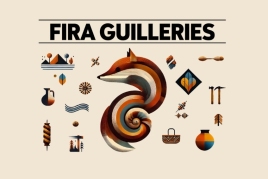 14/10/2023 - 15/10/2023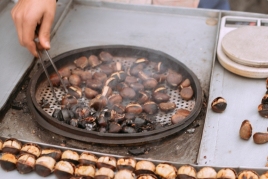 28/10/2023 - 29/10/2023