Avenida Flora Cadena nº5
Rialp
Contact
info@barrankisme.com
Barrankismo is a company specialized in canyoning. It offers clients who have the experience of starting or perfecting their techniques in the wonderful world of canyoning, taking guided tours or specialized courses of different levels, we also offer canyoning school, test-rental service and sale of specific material.
Seeing that canyoning is a good product in the Pallars Sobirà area, Pallars Jussà, province of Lleida, and that there is no company specialized in this sector in all of Catalonia, we created this project, also seeing the strong demand that there is more and more people who do this wonderful and fun sport.
We also wanted to take advantage of the more than 160 cataloged ravines that we have in the Province of Lleida, and begin to give more importance to the Pallars Sobirà and Pallars Jussà area for its richness in canyoning and thus be able to give the maximum options and variety to the clients of Barrankismo.
We do not want to forget the other areas that we also offer you, Girona, Sierra de Guara, France or Maritime Alps.
Within our guides we offer:
We are responsible, we are professionals.
We do not want to grow in volume, we want to grow in quality for your customers.
We are a benchmark in canyoning companies.
Pioneer company in offering specific canyoning boots to customers.
Pioneer company in offering online courses in our training.
We offer training courses specialized in canyoning.
Work throughout the state and offering trips to other countries or areas.
We offer maximum customer service.
Personalized.
Maximum security.
Small groups.
We do not work with massive web pages, we are against the mega offered.
Do the activity slowly.
We explain the flora and fauna that we can find in each ravine.
Canyoning, also known as canyoning or canyoning, consists of following the course of a mountain river in completely natural waters and in the open air, where you will find different routes where we will carry out different progression techniques such as: walking, drilling, jumping, repelling or slides.
It consists of an approach, a descent down a mountain river and a return.
Canyoning consists of descending a mountain river overcoming the different steepest slopes.
It is a very complete activity since it is you who have to make your adventure a success, leave the canyoning technicians to help you overcome this adventure.
From children to adults, it is a very safe and fun adventure.
Do sports in the mountains, you will feel very good when you have overcome that challenge.
Enjoy nature, learn little things about the mountain with the interpretation guides of Barrankismo.
Barrankismo puts at your disposal some offer packages with a great variety of adventure. Choose the option that best suits your needs and you can enjoy it with family, friends, as a couple
Training courses with Barrankismo
Adapted to your needs to make your adventures much safer, we have different training courses for canyoning, caving and rescue. Also in the online courses you can find the option of taking different courses on orientation, meteorology, safety...
At Barrankismo we believe in a fusion of different techniques that makes our school different from the others. We are very clear that we are specific in canyoning so we can offer a unique and uninfluenced training just for you.
We carry out training for the meetings, Speleocanyons and Pirineus canyons have trusted us.
Identify with your sport the descents of ravines that do not tell you things about other disciplines, canyoning has its own techniques and after many years we can say that it has its own training. If you want to learn well or continue with your training trust Barrankisme.com!
23/07/2022 ...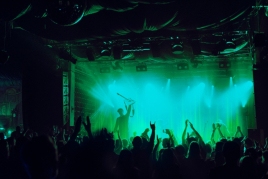 22/07/2022 - 26/07/2022