Province:
Lleida |
Shire:
Urgell
|
Inhabitants:
231 |
Extension:
34,1 Km2 |
Altitude:
481 m
Monks vallbona of them is located at the southern end of the county of Urgell. It is annexed to municipalities and Montblanquet Rocallaura in Maldanell basin. Their main occupation is agriculture, especially the vineyards, olive and almond trees. The first two activities have own Denomination of Origin for wine "Costers del Segre" oil and "Les Garrigues". The herding sector is also important because the core has a large number of farms, although the sector is becoming increasingly important force is the services sector of the tourism exploitation Cistercian monastery of Santa Maria de Vallbona, part of the Route Cistercian.
The population of monks Vallbona of them grew up around the monastery and the first notice we have of him is from the year 1153. Since the Middle Ages, the monastic center has been very important for both properties as the monasteries that hung about him, but above all by the steady inflow of nuns that have occurred since its founding. Currently, the nuns living in the monastery follow the rules and disciplines of the order of Saint Benedict. Inside we find the church of the Monastery noted for its two domes, the twelfth-century cloister mixed with Gothic Romanesque style, the chapter house and two chapels of Saint Christopher and the Virgin of the Senate.
Besides visiting the monastery, we can also see the churches that are within the city core. In Vallbona find the Parish Church of St. Mary, of the eighteenth century in Montblanquet is the parish church of Sant Andreu Cistercian Romanesque style, and the Sierra del Tallat and within the municipality of Rocallaura, we visit the Shrine of Tallat of that we have only the restoration of the Church of Santa Maria and the remains of the ruins, though, the views that are contemplated from this point are magnificent.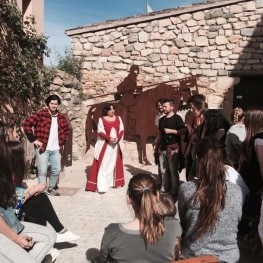 L'Espluga de Francolí (a

14.5 Km)
Tour through the different streets of the upper part of Espluga that…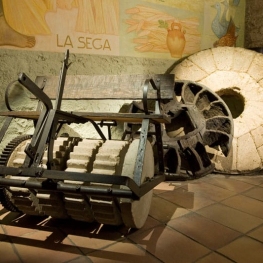 L'Espluga de Francolí (a

14.5 Km)
A visit to the Rural Life Museum of the Carulla Foundation, located…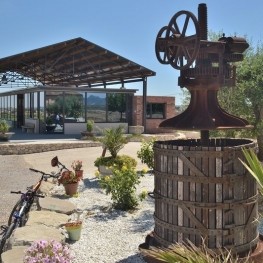 Arbeca (a

14.5 Km)
A small wine farm, with a production that does not exceed 20,000…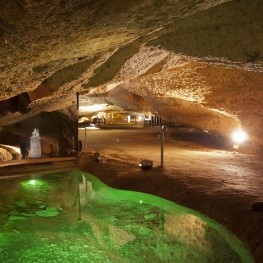 L'Espluga de Francolí (a

14.3 Km)
The Cuevas de L'Espluga are natural caves used by man since the…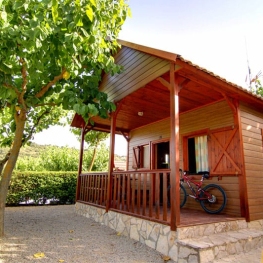 Vilanova de Prades

(a 22.6 Km)
Come and enjoy the best in Sierra de Prades bungalow, surrounded by…
Montblanc (a

17.7 Km)
Olear Moli is a place of calm and sensations designed to offer…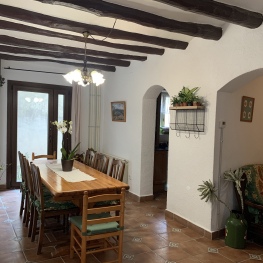 Les Piles (a

21.1 Km)
Live the rural life and stay in a medieval tower.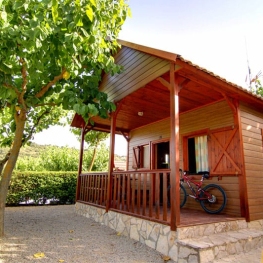 Vilanova de Prades (a

22.6 Km)
Come and enjoy the best in Sierra de Prades bungalow, surrounded by…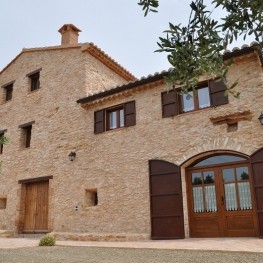 El Pla de Santa Maria (a

25.3 Km)
Mas Rossell is a rural accommodation or farmhouse, located in the municipality…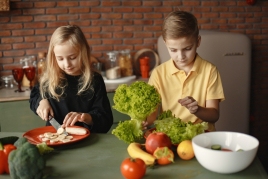 13/08/2022 ...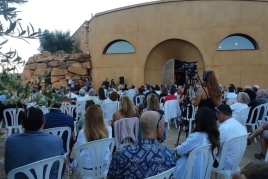 13/08/2022 - 14/08/2022 ...

Weather forecast
13-08-2022
Morning
Evening
Max 39º
Min 24º
14-08-2022
Morning
Evening
Max 34º
Min 24º