Province:
Girona |
Shire:
Baix Empordà
|
Inhabitants:
250 |
Extension:
11,1 Km2 |
Altitude:
49 m
Ullastret is a municipality in the comarca of Baix Empordà, in the province of Gerona. Ullastret is located on a hill on the right bank of the river Daró.
Ullastret structure is clearly medieval core of the town is made up of small and steep narrow streets surrounded by walls very well conservasdas.
The parish church of San Pedro, XI century Romanesque, with a basilica with three naves and three apses. Market is also worth noting the Gothic.
To the east of the town, on the hill of Sant Andreu, is the Iberian settlement of Ullastret, one of the largest deposits Iberian Mediterranean and most important, together with that of Olèrdola . It was inhabited from the sixth century BC to the early second century BC, when it was abandoned with the arrival of the Romans, but also found remains of prehistoric times. It retains the wall (called oppida), the necropolis and other human settlements.
The Ullastret deposit is part of the Route of the Iberians.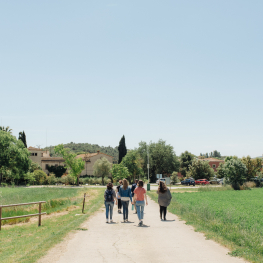 Cruïlles, Monells i Sant Sadurní de l'Heura (a

6.7 Km)
Live the #APROP experience and discover everything that is hidden behind a…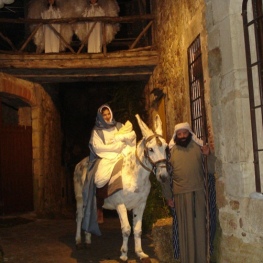 Pals (a

6.8 Km)
The Living Nativity of Pals goes beyond its religious meaning and has…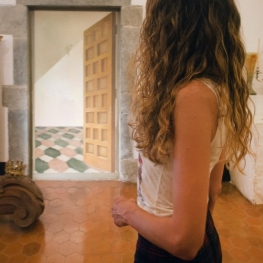 La Pera (a

7.3 Km)
Enter a world of romanticism and surrealism and enjoy a unique cultural…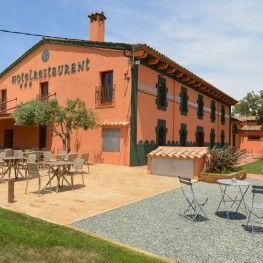 Cassà de la Selva (a

21.9 Km)
Enjoy a restaurant located in an old 18th century farmhouse, surrounded by…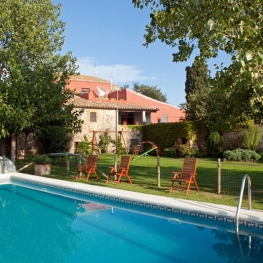 Cruïlles, Monells i Sant Sadurní de l'Heura (a

7.7 Km)
Isolated farmhouse nearly 3 kilometers of La Bisbal. The farmhouse, trying to…
Pals (a

8.1 Km)
Masferran is a project of its owner, Ferran, who bought with great…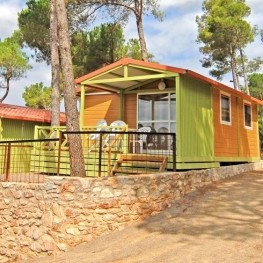 Pals (a

8.9 Km)
Camping quiet and family atmosphere. Located in the middle of the Costa…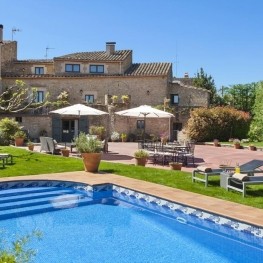 Madremanya (a

9.6 Km)
Charming hotel in Girona on the Costa Brava, with 14 beautiful rooms…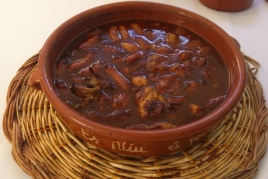 14/10/2022 - 11/12/2022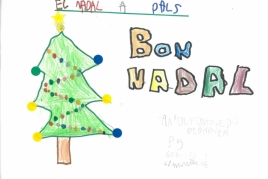 14/12/2022 ...