Province:
Girona |
Shire:
Baix Empordà
|
Inhabitants:
21.975 |
Extension:
16,2 Km2 |
Altitude:
4 m
Sant Feliu de Guíxolses a population of Baix Empordà, which has traditionally been regarded as the capital of the Costa Brava, as Ferran Agulló christened as such from the top of Sant Elm.
Sant Feliu is formed by several organizations of population, among which are the Vilar d'Aro, Casa Nova or Sant Amanç.
Sant Feliu is located at the bottom of the bay that bears his name and is dominated on the west by the promontory of Sant Elm, exceptional viewpoint on the population and on the coast. An outstanding setting, as it has cliffs that are broken by small sandy coves.
Walking through Sant Feliu to discover a multitude of places and buildings of great beauty and value. In the same market square, find the unique building and the City Market. In the population we also found the architectural ensemble of the monastery, the church of Our Lady of the Angels, the towers of smoke and all those architectural constructions Sant Pol beach and the Paseo del Mar that remind us of their historical Indians who went to make the Americas to prosper economically and those simple fishermen's cottages living from the sea. Every time, but have less memory of all this past by new buildings. However, we can not forget the hermitage of Sant Elm.
You can not leave the city without having contemplated the spectacle of Pedralta tilting stone, which marks the border between the municipality of Sant Feliu and the other municipalities of Vall d'Aro. Stone is the largest European swing.
Sant Feliu is currently leading the tourism population, having passed through the fishing economy and cork. The quality of their environment and beaches has put him in good stead for this sector.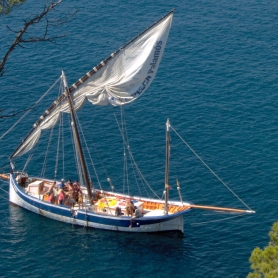 Palamós (a

10.5 Km)
It offers various activities related to navigation: pedagogical, tourist, sport, recreational, gastronomic,…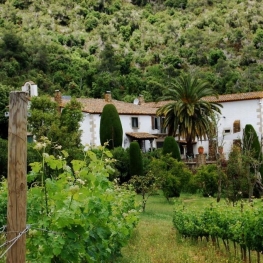 Palamós (a

12.6 Km)
Discover our wineries, where Brugarol Wine hides, and enjoy your stay in…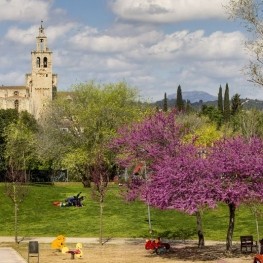 Almacelles (a

17.5 Km)
Villas Floridas promotes the flower and the plant as Catalonia's natural heritage…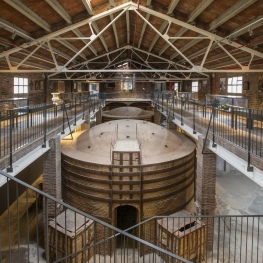 La Bisbal d'Empordà (a

19.5 Km)
The purpose of the Terracotta Museum of Ceramics is to preserve and…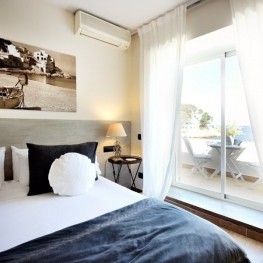 Begur (a

25.6 Km)
It is the only Hotel in Cala Sa Tuna, corner pampered by…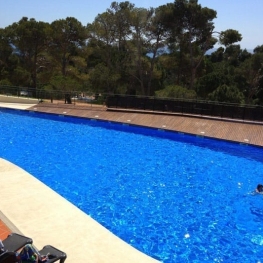 Calonge - Sant Antoni (a

7.1 Km)
Camping located on the Costa Brava very close to the beach and…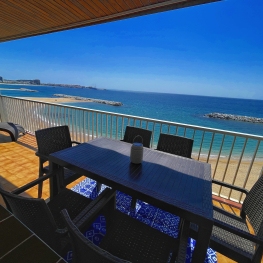 Calonge - Sant Antoni (a

8.5 Km)
We put at your disposal a wide range of tourist accommodation in…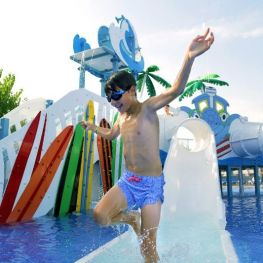 Calonge - Sant Antoni (a

9 Km)
Family camping and very quiet located in the heart of the Costa…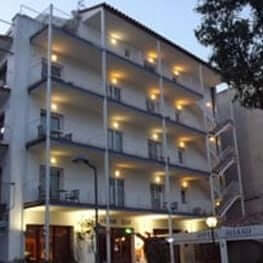 Tossa de Mar (a

10.7 Km)
Central and 1 * Friendly Vila where the family will make you…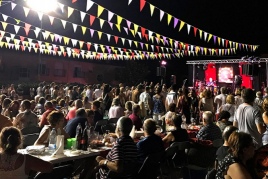 05/08/2022 - 07/08/2022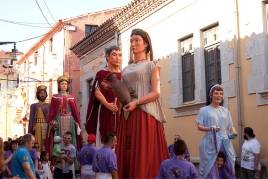 04/08/2022 - 09/08/2022 ...

Weather forecast
08-08-2022
Morning
Evening
Max 33º
Min 19º
09-08-2022
Morning
Evening
Max 32º
Min 22º