Routes for children in La Llacuna
Do you know the Dufa, the Glot and the Sita?
They are very nice characters who will accompany you and your children to discover incomparable corners of the surroundings of La Llacuna.
They are routes promoted by the La Llacuna City Council with the aim of publicizing the natural corners and hiking in the municipality, while promoting children's contact with nature.
La Dufa, the fox, will take you to see the Font Cuitora.
Sita, the hare, will be delighted to guide you to the Font de les Clotes.
The Glot, the wild boar, will show you the way to the Font dels Horts.
Three short routes, suitable for children, and in emblematic places of La Lacuna where you can have a good time and stop to enjoy nature, always with respect and sustainability.
If you want more information, you can call or go to the Tourist Information Point of La Llacuna:
Schedule:
Mornings: Saturday and Sunday from 11:30 a.m. to 1:30 p.m.
Afternoons: Friday and Saturday from 4:30 p.m. to 6:30 p.m.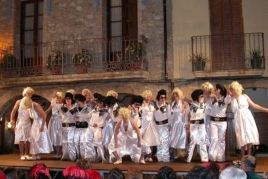 18/02/2023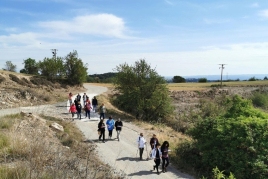 19/03/2023 ...