Province:
Tarragona |
Shire:
Baix Ebre
|
Inhabitants:
3.303 |
Extension:
100,7 Km2 |
Altitude:
142 m
The Perello is 150 meters above sea level and offers a diverse landscape where we can find sea and mountains, is located on the Gulf of Sant Jordi, bumpy eastern buttresses of the mountains of C Ardó and Boix and drained saw in this part by small streams and gullies that drain into the sea.

Its historical relics, natural landscapes and beaches rich part of their attraction. El Perello is a quiet town, ideal for a family holiday. They are remarkable, the extra virgin olive oil and honey production, being first producing town in Catalonia.

The perellonenca coast extends along approximately 5 km and runs from the bridge to the Barranco Alia Cap Roig, for which the road passes GR-92 round.

Our coast is very diverse, we can find fine stone beaches, such as Santa Lucia, Morro de Gos, Cala Buena and Alia Bridge, sand like Cala typical Moors and rocky coves like Mex and Llosar the beach Raco de Garretes.

All these beaches and coves are characterized by its tranquility, natural beauty and crystal clear waters.

The beach of Santa Lucia, along with Morro de Gos is the largest municipality of El Perello. The promenade that skirts to walk among the pines and pitas until you reach a rocky area where you can go fishing. This beach has all the facilities essential for passing a pleasant day bathers and visitors.

In Bridge beach pebbles predominate Alia, rough and rocky stones that give a point of savagery. For those who prefer the quieter coves can go good or Cala Cala Moors where gentle waves resonates with reddish stone walls around him, unusual places, relaxing and nature lovers.
City of El Perello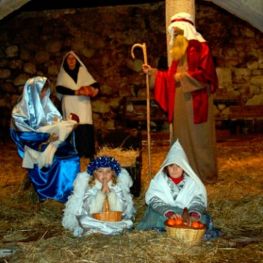 Tortosa (a

17.9 Km)
Living crib represented in movement and voice, of Catalan era and tradition.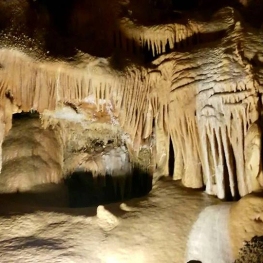 Benifallet (a

18.7 Km)
One of the best known tourist options throughout the territory, formed by…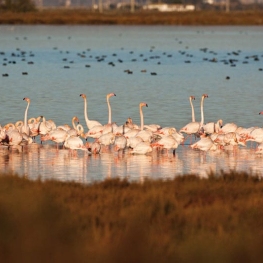 Amposta (a

25.8 Km)
MónNatura Delta de l'Ebre allows you to discover a natural environment of…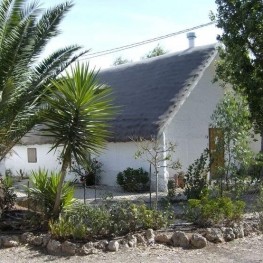 Amposta

(a 24.2 Km)
Restaurant serving regional cuisine with a large sample of the ancestral Ebro…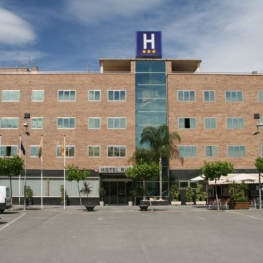 Deltebre (a

17.5 Km)
Located in the heart of the Ebro Delta, 300 meters from the…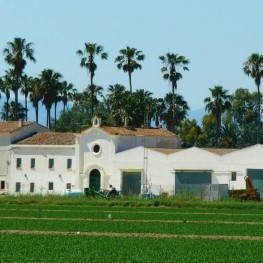 Sant Jaume d'Enveja (a

20.6 Km)
It is a Valencian-style farmhouse built at the end of the 19th…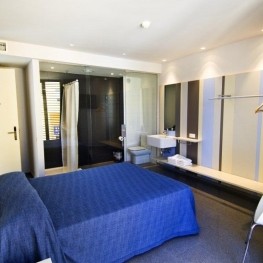 Móra d'Ebre (a

24.4 Km)
The Hostal is of recent construction, was inaugurated in 2009, and its…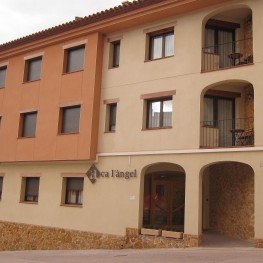 El Pinell de Brai (a

26.8 Km)
Small accommodation with very cozy and modern rooms, located in the center…
23/06/2022 - 29/06/2022

Weather forecast
27-06-2022
Morning
Evening
Max 28º
Min 19º
28-06-2022
Morning
Evening
Max 32º
Min 18º