Province:
Tarragona |
Shire:
Terra Alta
|
Inhabitants:
14.000 |
Extension:
18,4 Km2 |
Altitude:
342 m
Corbera de Ebro is one of the gateways to the region of Terra Alta, is located about 337 meters above sea level and surrounded by Cavalls i serres Tower and the Faterella Serra. On the other hand takes the riu Sec.
The first settlements were established around the first millennium BC. stood as a fortress of Iberian origin. But the name does not appear in the documents cited Corbera until 1153. As usual in this territory, Corbera de Ebro was territory of the Templar order and then order the hospitaleros.

The present town of Corbera de Ebro is located at the foot of the original, known today as the Poble Vell. Misfortune fell on it during an episode of the Spanish Civil War, the Battle of the Ebro.
The village was completely destroyed and the people they were leaving and settled to the bottom of the mountain, where it is today. The Poble Vell Corbera de Ebro has been declared of cultural interest as historical place. Currently, preserved houses in runes and the remains of the church of Sant Pere. In it, too, is installed on the llibertat abecedari l'became a monument to world peace.

The new villa that was built after the disaster the plain stands the church of Sant Pere was built again and has a small bell tower. In the town square of the town there is a statue dedicated to Dr. Jaume Ferran i Clua, born in Corbera, who was the discoverer of a cure for cholera.
This town also has an Interpretation Centre appointed 115 days and gives a comprehensive view of what were the days of the Battle of the Ebro

At the foot of the Serra Cavalls and close to the town we found the hermitage of Santa Madrona.'s A simple church where beside a fountain and a barbecue with tables. Here, during the month of March is a party.
Also, at an elevation located northeast of the town are the Capella del Calvario, is a building that has a dome eighteenth century.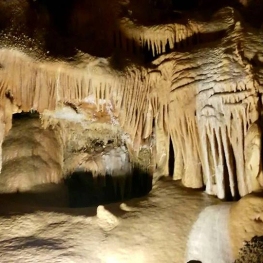 Benifallet (a

14.6 Km)
One of the best known tourist options throughout the territory, formed by…
Móra la Nova (a

15 Km)
Located in the old railway facilities Mora la Nova, where you can…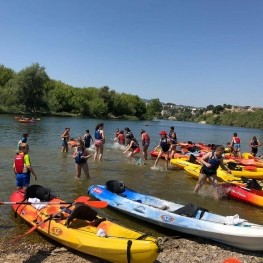 Flix (a

18.1 Km)
Rogles Aventura is a company specialized in adventure sports and active tourism.…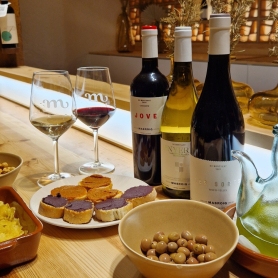 El Masroig (a

22.2 Km)
Celler Masroig opens your doors and reveals your secrets through a close…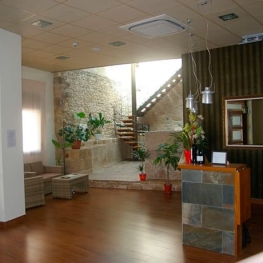 Vilalba dels Arcs

(a 7.4 Km)
Hotel restaurant to enjoy the tranquility of Terra Alta and try the…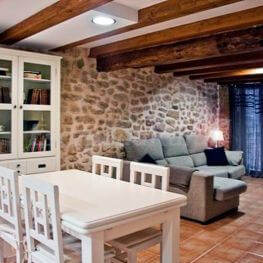 Bot (a

11 Km)
Rural house of 1880, rehabilitated in 2012 conserving the original wooden beams…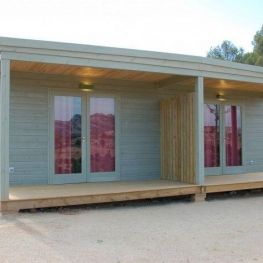 Bot (a

11.4 Km)
Rural accommodation in the greenways of the Terra Alta. Camping Terra Alta…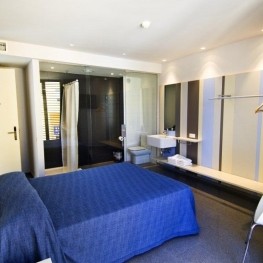 Móra d'Ebre (a

13.7 Km)
The Hostal is of recent construction, was inaugurated in 2009, and its…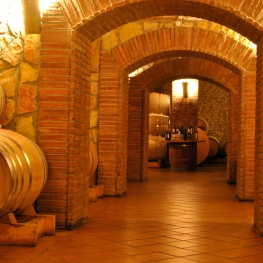 Batea (a

14 Km)
Celler Piñol is a family winery located in Batea, dedicated to the…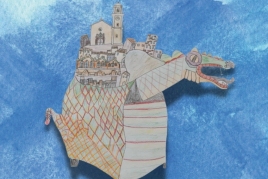 09/08/2022 - 15/08/2022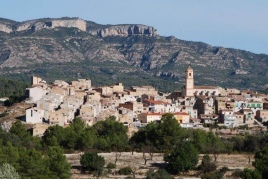 09/08/2022 - 15/08/2022

Weather forecast
13-08-2022
Morning
Evening
Max 39º
Min 23º
14-08-2022
Morning
Evening
Max 34º
Min 24º