Province:
Tarragona |
Shire:
Terra Alta
|
Inhabitants:
294 |
Extension:
42,9 Km2 |
Altitude:
324 m
Caseres is a municipality in the region of Terra Alta. As its name suggests, it seems that way Caseres immemorial has been a place where hunting practice has prevailed, as in the coat of the population also found a hunting dog.
Thus, then, and we can think that the environment should be full of flora and fauna that make the natural wealth of the area is significant for everyone.
Furthermore, within the term of Caseres found the remains of a former Iberian town, located on the mountain of the Gessera. In his term, we also found the remains of the castle of Almudèfer retaining rectangular base. Near the castle is the church of Santa Ana, Gothic and XIV century. The Caseres village church is dedicated to St. Mary Magdalene that although the modifications that have been made, it seems that also is Gothic. Caseres Township mines and trenches also keeps the Spanish civil war.
Held by San Antonio Caseres their winter holidays (the Saturday closest to January 17), the feast of St. Mary Magdalene on the Saturday closest to July 22 and the summer festivities on the Saturday closest to August 20, by the celebration of its patron saint, San Gil. The activity of the common people is grouped with rocks and even in celebration, are competitions between them during the holidays listed above. One more way to liven up the party and make brotherhood between the inhabitant of the population, either with games, dancing or other entertainment.
Caseres has a peculiarity is that in this town is danced in a unique way called Jota de Caseres.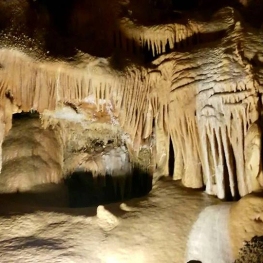 Benifallet (a

24.1 Km)
One of the best known tourist options throughout the territory, formed by…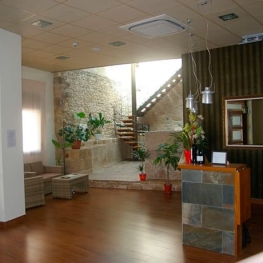 Vilalba dels Arcs

(a 15.8 Km)
Hotel restaurant to enjoy the tranquility of Terra Alta and try the…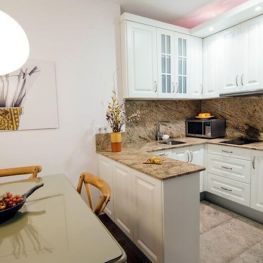 Gandesa (a

15.7 Km)
Located in the heart of Gandesa, home drinkers integrates different apartments neat…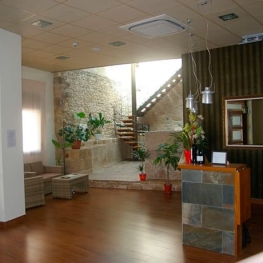 Vilalba dels Arcs (a

15.8 Km)
Hotel restaurant to enjoy the tranquility of Terra Alta and try the…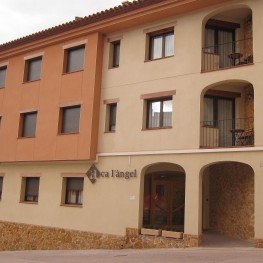 El Pinell de Brai (a

21.6 Km)
Small accommodation with very cozy and modern rooms, located in the center…
06/08/2022 - 07/08/2022 ...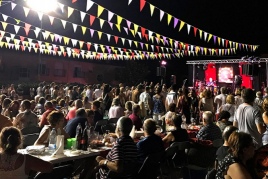 05/08/2022 - 07/08/2022

Weather forecast
08-08-2022
Morning
Evening
Max 34º
Min 22º
09-08-2022
Morning
Evening
Max 32º
Min 19º