Extension: 11,1 Km2
Altitude: 25 m

How to arrive How to arrive
L'Escala is a small town that is located in the Baix Empordà, at the confluence of different roads. These are very suitable for walking or cycling and enjoy the fields that fill the area.
From Albons can take different directions: north Viladamat we, if we are going to the east, the road will lead us to the fields of Sant Crist, if we take the southbound leads directly to the neighboring town of Tor, and if we in the west, we will find different options like Sant Feliu de la Garriga or Palau Borell, among others.
Besides being a point of confluence of roads, the village of L'Escala also has attractions, among them are the Romanesque church of Sant Cugat d'Albons constructed in two stages: first, from the tenth to eleventh, when they built the apse and most of the ship and where we can see not very well cut stones, the second stage is twelfth to thirteenth century and was dedicated to lengthen the first ship. Furthermore, this church has undergone various alterations and restorations in later years.
We can also enjoy a visit to the Romanesque chapel of Sant Grau, who are midway Segalar Puig, amidst pine and oak forests. The curiosity of this chapel is found in the apse reconstruction was done with a straight wall, so she turned to the church and opened the door on this side and plugged the holes that were in the front wall. So we have that the construction of the chapel is the eleventh century, while these modifications are eighteenth century. We can only visit inside the 13th of October, which is the day of the pattern and all the villagers gather there to celebrate.
Within the old town of L'Escala find the main civil building the castle. Its construction is of the thirteenth century, although it has elements of the fifteenth century as portals or rectangular windows. As regards the rest of the medieval core, we can say that has not survived too the original structure and the remains of walls or old buildings have been camouflaged by the new construction.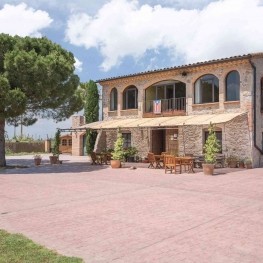 Sant Pere Pescador (a

9.7 Km)
The house is located in Sant Pere Pescador surrounded by orchards, early…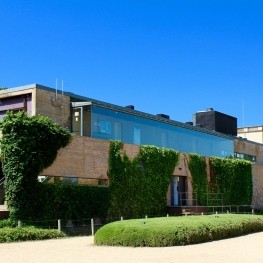 Torroella de Montgrí - L'Estartit (a

9.6 Km)
We are an old mill of the 15th century restored by the…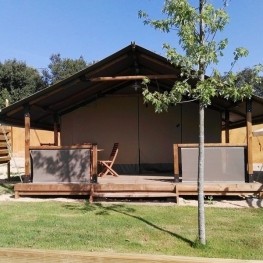 Ultramort (a

9.5 Km)
Camping Rural Montori is a new camping concept. We want our clients…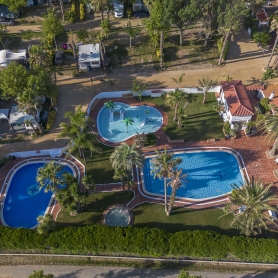 Sant Pere Pescador (a

9.1 Km)
Las Palmeras is a small campsite on the Costa Brava, very quiet…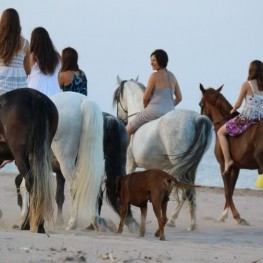 Torroella de Montgrí - L'Estartit (a

11.5 Km)
Horse riding is a sport open to all and, a different way…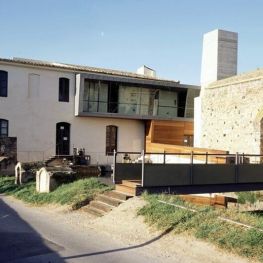 Castelló d'Empúries (a

16.8 Km)
The visit to the Farinera will not stop surprising you. The Farinera…
Weather forecast
02-12-2021
Morning
Evening
Max 13º
Min 3º
03-12-2021
Morning
Evening
Max 11º
Min 1º