Draw: Two double tickets for the Passion of Esparreguera
Cancelled
The Passion of Esparreguera and femturisme.cat have joined together to circumvent two double entrances to see the representation of the Death and Passion of Jesus our Lord.
The Passion of Esparreguera is a show with a great dramatic and technical complexity, which manages to convey to the current viewer the essence of characters with two thousand years of history.
The prize can be enjoyed on April 10, 19 and 25, subject to availability.
Do not wait any longer and participate!
You have time until March 31.

If you've decided to subscribe to femturisme.cat, your data will be saved in our database. At any time you can correct or remove the personal data you provided by sending an email from the menu contact or by sending an email directly here. Moreover, ERGATES I.T.I. S.C. ensure at all times the data protection of all of our users, and to DO NOT EVER sell or disclose this information to others.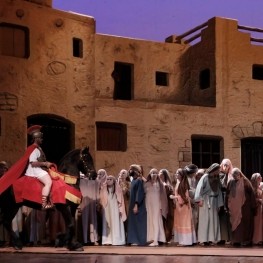 Esparreguera
Esparraquera's passion is a show with a dramatic and technical complexity, it…