Terra Restaurant Les Franqueses del Vallès
Our territory is rich in gastronomic culture based on traditions, always next to the product that we enjoy in each season of the year, and that varies depending on the weather characteristics of each season.
Committed to our land, we offer a gastronomic offer with no more pretensions than it has to ensure that behind each dish is the history of a product and its origins, the effort and dedication of a farmer, producer, artisan who has dedicated the best of him, to finally transform it into our kitchen, which treats each product with respect and love and in this way present a dish that transmits all this experience to each client.
In our restaurant you will find products from all over Catalonia, from the lands of the Ebro to the Cap de Creus, the Pallars crossing the Berguedà, Ripollès and Osona, without forgetting the different wine lands, the artisanal fishing of our coasts, making head back to our dear Vallès.
We also like to enjoy exceptional products not produced in Catalonia, as long as there is the same commitment and honesty as our local producers, because the gastronomic culture does not understand borders.
Daily menu
From Wednesday to Friday from 1:30 p.m. to 4 p.m.
Healthy, light and fast, so you can make a stop in your day, enjoying the good product for € 12.90 in a natural and peaceful environment.
Letter
Seasonal and traditional cuisine where the product is the protagonist, from the bread made in our workshop daily, to the dessert made at home, going through all kinds of vegetable dishes, rice from the Delta and Pals, roasts and stews of all life, the best meats and fish, accompanied by a selected wine list of great quality available to all
Festivals
We regularly celebrate gastronomic experiences accompanied by other professionals of the restoration, local producers, wine growers, artisans.. If you want to participate, fill in the form and we will let you know in advance so you can reserve your place.
To take away
You can enjoy the cuisine of the Earth in your home, from cooked dishes, to our bread, artisan pastry, organic vegetables or preserves made in our kitchen, with all the guarantee and professionalism.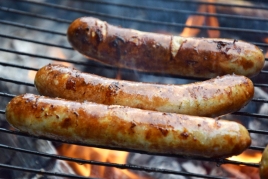 07/03/2020 - 08/03/2020