Plaça Major, 1,
Alp
Contact
info@skischoolgenetix.com
About us
Ski School Genetix is a ski school with professional experience of more than 25 years in the field of teaching-learning and perfecting alpine skiing.
Their name GENETIX defines them, "Ski Genetics" are professionals and passionate, they prioritize safety, education and fun in this order, offering their clients the best technical knowledge and the chance to enjoy this extraordinary sport even more.
Where do we operate?
Ski School Genetix operates mainly in the Masella and La Molina ski resorts and offers its clients the possibility of traveling to different ski resorts depending on the volume of class hours that allows them to travel to them.
trekking
Do you want to enjoy nature in Cerdanya?
Have you ever seen Barcelona from Tosa de Alp?
This winter season we present a new product to enjoy nature in the high mountains with snowshoes.
They offer guided à la carte excursions with their collaborator and friend Rafa, a true professional in the field and month, who will guide and teach you everything related to excursions.
Departures with spectacular views where you can see from Tosa de Alp, if visibility and weather permit it, Tibidabo, the thermal power station of Sant Adrià de Besòs, and the imposing and magnificent mountains of Montserrat.
If you want to enjoy an unforgettable day, you can contact Rafa, who will offer you a wide range of excursions to suit your needs.
They are waiting for you soon and do not miss the opportunity.
Your Adult Groups (+18)
*A la carte groups, maximum 8 people
You have the opportunity to create your own group of friends to enjoy a day of skiing offering you technique for greater control, safety and speed on slopes, videos and photos with final assembly, ski test with DPS and apre-ski to finish off the ski. day.
Get in touch with them to make a custom budget.
Ski School Genetix has 20 years of experience!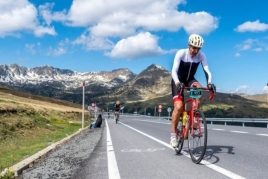 10/06/2023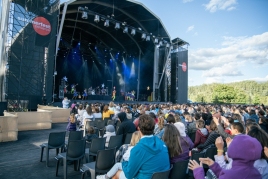 17/08/2023 - 26/08/2023