Santuari del Miracle, Apartaments i Restaurant Riner
Santuari del Miracle, Carretera del Miracle s/n
Riner
Contact
reserves@elmiracle.cat
restaurant

The Miracle Restaurant is located in the Miracle Sanctuary. In the kitchen they work with local and seasonal products, the suppliers are nearby farms and farmhouses. This allows them to work with fresh and organic product.
To eat they have a menu available with traditional dishes and other more innovative, with the option of grilling. They also offer a fork and knife breakfast menu.
The Restaurant has 3 rooms (one of which is private) and can accommodate 70 people. The enclosure also has a cafeteria and shop (open all week) with local and social products.
Apartments
They are available to individuals, families, communities or groups looking for a place of rest, rest, connection with nature, etc... near the Sanctuary, with the possibility of participating in liturgical celebrations with the monastic community.
Our Lady's cells offer 2 double bedrooms, bathroom, kitchen-dining room and heating.
The cells of Sant Benet, completely renovated in 2014, have 2 double bedrooms (one with bunk bed), bathroom, kitchen-dining room, washing machine, clothes, heating, TV, Wifi. It offers the possibility of renting bed linen and towels.
Products the Miracle

Eager to promote local and proximity products, three products have been created from the cafeteria shop of the Sanctuary of Miracle: the carquiñolis of their own elaboration; the soap with the aroma of the plants that are in the environment of the Sanctuary and the ratafía. The latter is inspired by the recipe of Brother Benet of the Benedictine Community of Miracle and is made with green nuts and herbs from the Sanctuary.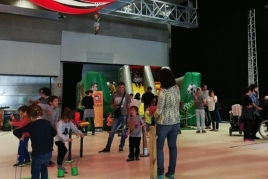 30/09/2023 - 01/10/2023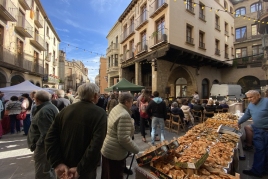 21/10/2023 - 22/10/2023