Centre Enoturístic i Arqueològic de Vallmora Teià
Carrer d'Ernest Lluch, 40
Teià
Contact
info@vallmora.cat
The Vallmora Wine Tourism and Archaeological Center (CEAV hereinafter) is a cultural facility located in Teià managed by the Commonwealth of Services of Alella, El Masnou and Teià through an administrative concession. The complex includes an archaeological site from Roman times and an adjacent building that has a space for receiving visitors, a small interpretation center with audiovisual projection and a multipurpose room for all kinds of group activities and workshops.
The Roman Cellar
Discovered by Lluís Galera in 1966, the archaeological site was opened to the public in 2009 with funding from the FEDER, the Department of Culture of the Generalitat de Catalunya and the Barcelona Provincial Council, and the sponsorship of Acesa Abertis, Caixa Laietana and Alella Vinícola.
The Roman Winery of Vallmora was a wine production center of the Roman Layetania with documented activity between the 1st century BC and the 5th century AD.
Twenty-two centuries later, the equipment allows us to understand what the cultivation, production and sale of layetan wine was like in Roman times. The site includes a testimonial vineyard and an experimental vineyard, and contains the only two reconstructions in the country of wine presses as they were 2,000 years ago.
Guided tours and other activities
Every Saturday, Sunday and holidays there is a guided tour of the Roman Wine Cellar at 11 am. The guided tour lasts approximately 1:30 h., and ends with a glass of DO Alella wine and must for the little ones. Reservations are recommended.
In addition, the CEAV is identified as a point of intersection between the different DO Alella wineries since it is a point of sale for wines from different wineries in the territory. As a result of this, numerous wine tourism activities can be carried out: wine tasting with a sommelier, pairings, etc.
We also have a variety of activities available for the little ones. The mosaic painting workshop and a gymkhana are examples of the different activities that we have available for schools and institutes that want to take a very educational and outdoor morning excursion.
Rental of spaces
Finally, both the site and the different spaces that comprise the CEAV can be rented for private events.
To book or any other information, contact by mail or WhatsApp.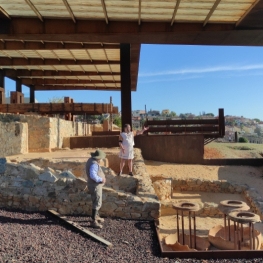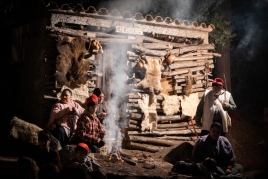 10/12/2023 ...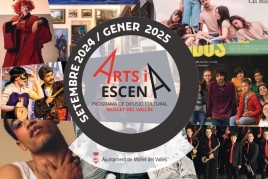 15/12/2023 ...